DJ ASHBA SIGNS WITH EDGEOUT RECORDS/UNIVERSAL MUSIC GROUP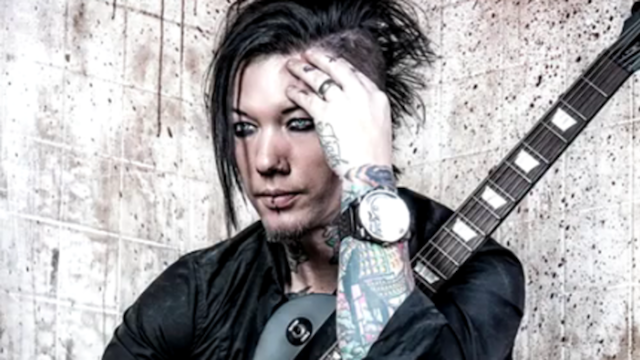 Multi-platinum recording artist/producer and songwriter DJ ASHBA has an exclusive deal with EDGEOUT Records/Universal Music Group/UMe.
Creating a unique sound by morphing multiple genres, Ashba has embodied the energy of Las Vegas. This project will take music in a direction no one expects. He has been assembling a cadre of superstars each to perform on his tracks.
Ashba comments, "Over the past couple of years I have found myself going through a musical transformation….almost an evolution you could say. I allowed my creativity to flow freely without trying to restrain it to conform to a particular genre. I found the whole journey very liberating and also very exciting. It allowed me to experiment with new sounds and compositions that cross the boundaries of multiple music genres, to create something so unique and exciting that I cannot wait to share it with the world."
Ashba is a world renowned producer, songwriter and multiplatinum recording artist. He has co-written or co-produced numerous hits for legendary artists ranging from Neil Diamond to Mötley Crüe. As a member of such notable bands including Beautiful Creatures, Sixx:A.M., and Guns N' Roses, he has captivated audiences for decades. With multiple chart-topping hits and millions of screaming fans around the world, Ashba continues to push new boundaries with his music.
As the founder and CEO of Ashba Enterprises, Ashba draws upon his executive and entrepreneurial skills to run his many companies. He utilizes his longtime experience and expertise from years of developing his own brand in entertainment, multimedia, touring, and merchandise. Through Ashba Media, a design and creative agency, he advises clients including Cirque de Soliel, hotel, hospitality, and entertainment industries to create state-of-the-art custom props, themed environments for events and exhibits around the world.
Ashba considers Las Vegas his home and has been a resident for almost ten years. His business and operations are all headquartered in Las Vegas.
Visit DJ Ashba's official site here.