DISNEY CENORS STEVEN TYLER'S OBJECTIONAL HAND GESTURE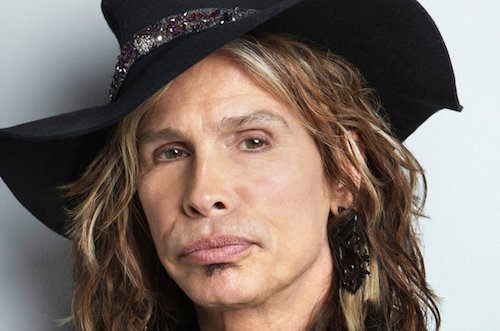 A video of Aerosmith playing before the Rock N' Roller coaster ride in Disney World's Hollywood Studio's was recently edited to remove Steven Tyler giving the "shocker" hand gesture — 17 years after the clip first started airing.
Tyler — who is no stranger to acting lewd — addressed Disney's late attempt at censorship on Facebook, joking, "Well now I am in 'shock.'"
"YOU KNOW I WOULD OWN UP TO THIS DOOZIE…WAY TO GIVE ME THE FINGER NOW Walt Disney World…17 YEARS LATER…SEE YOU NEXT WEEK," he wrote. "HERE'S TO THE GREATEST RIDE AT DISNEY."
The ride is an indoor roller coaster that takes thrill-seekers on a limo ride while Aerosmith songs play in the background. The intro video featuring Aerosmith is played before riders enter the cars.
The singer visited the attraction back in March and rode the coaster for his 68th birthday.
The now-edited version of the video shows Tyler holding up four fingers, rather than the inappropriate gesture.
He also tweeted at Walt Disney World, questioning "what exactly do you think this means?" along with a photo of him wearing a hat that reads "f–k" (see below).
It's unclear why Disney decided to edit the footage years later.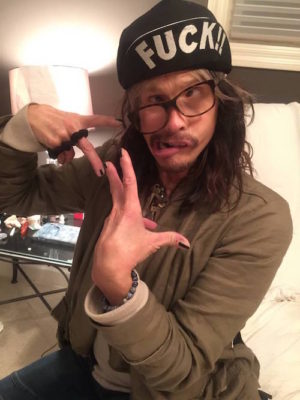 additional source: nydailynews.com/entertainment/music