DEF LEPPARD'S PHIL COLLEN SAYS THE ODDS OF "THE STADIUM TOUR" 2021 DATES COMING TO FRUITION ARE "50/50"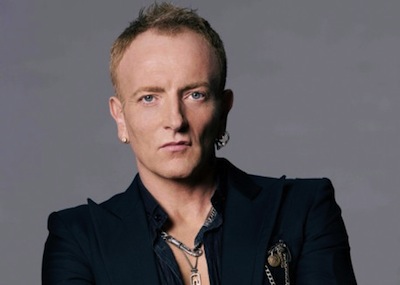 Def Leppard guitarist Phil Collen was a recent guest on Eddie's Sirius/XM show Trunk Nation, where they discussed the rescheduling of the Stadium Tour with Leppard, Mötley Crüe, Poison and Joan Jett & The Blackhearts for 2021. Highlights from the interview appear below.
Asked if he is confident that The Stadium Tour will finally happen in 2021, Collen said (via blabbermouth.net), "I honestly don't know. I'd say it's 50/50. If everyone does what they are supposed to do, then we will be there next summer — literally a week from now, next year, we'll be out there. I'm really looking forward to it.
Me and [Mötley Crüe bassist] Nikki Sixx were talking [about] getting in shape for it — we were, like, 'How you doin'?', and all of this stuff, and it was awesome — and then we had the plug pulled. So we actually have got a year to look even better, so it will be even cooler. So, hopefully — that's the plan. It depends. It's not us. It's like when you're driving. It's that thing — it's not me; you have to watch out for every other idiot on the road. So that's where we are right now. But we are ready to go."
Collen also explained why the tour wasn't officially postponed until June 1st, less than three weeks before the trek's projected start.
He said," "It wasn't just the promoters [that were involved in the timing of the postponement]; actually, that was secondary. First off, it was Major League Baseball. We're playing in their buildings, so that has to be taken care of first, then the promoters. And then we're down that food chain. So, we are ready for when everyone else is. Absolutely, at the drop of a hat, we'll be there, good to go. I'll definitely be ready by then, for sure."
To view the itinerary for The Stadium Tour's 2021 dates, please go here.