SKID ROW SIGN WITH ROUND HILL MUSIC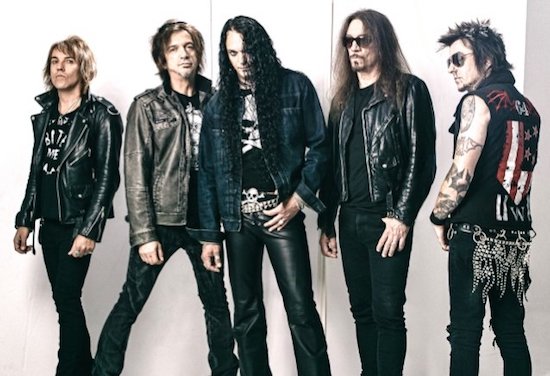 Round Hill Music has added another iconic band to its stellar publishing stable with the signing of Skid Row. The band has inked a worldwide administration deal for their catalog.
Of the signing, Round Hill CEO Josh Gruss commented: "Skid Row is an incredibly powerful band that I first saw play as a 12-year-old, new to the world of live music, at The Ritz in New York City with Japanese rockers EZO opening up. It was an experience I will never forget. Then to get to know [guitarist] Snake [Dave Sabo] and [bassist] Rachel [Bolan] personally more recently, and to have them on our roster at Round Hill, I could not be more thrilled. We will do a great job representing their publishing."
Sabo affirmed, "The passion that Josh and everyone at Round Hill has shown towards Skid Row and our music made this a no-brainer! Their enthusiasm is infectious and we couldn't ask for a better partnership moving forward." Bolan added: "I'm very happy to be working with Round Hill. And excited for what the future will bring."
Most recently, the band was scheduled to tour with Ratt, Tom Keifer and Slaughter on The Big Rock Summer Tour, but due to the Corona pandemic, it was ultimately canceled.