DEEP PURPLE TO RELEASE "PERFECT STRANGERS LIVE" DVD ON OCTOBER 14TH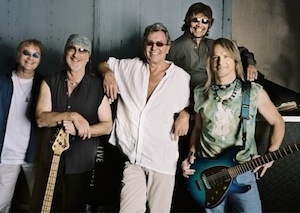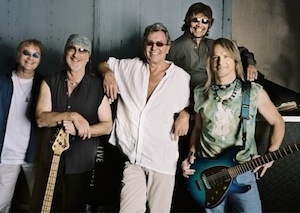 1984 saw the long-awaited reunion of the classic Deep Purple Mark II lineup of Ritchie Blackmore, Ian Gillan, Roger Glover, Jon Lord and Ian Paice.
It was the first time they had been together since 1973. They recorded a brand new studio album, Perfect Strangers, and headed out on tour. The band's show in Melbourne, Australia was professionally filmed and is the only full-length concert recording of the band at this time. The Perfect Strangers Live DVD — due out October 14th through Eagle Vision — is a stunning concert with the band in incendiary form.
The setlist mixes then new tracks from the Perfect Strangers album with favorites from the early seventies culminating in the brilliant Smoke On The Water finale. This is without doubt one of the finest Deep Purple concerts ever filmed and a must have for their legions of fans.
Perfect Strangers Live is 141 minutes long and features the following tracks:
1. Highway Star
2. Nobody's Home
3. Strange Kind Of Woman
4. A Gypsy's Kiss
5. Perfect Strangers
6. Under The Gun
7. Knocking At Your Back Door
8. Lazy (including Ian Paice drum solo)
9. Child In Time
10. Difficult To Cure
11. Jon Lord Keyboard Solo
12. Space Truckin' (with Ritchie Blackmore guitar solo)
13. Black Night
14. Speed King
15. Smoke On The Water
Bonus feature: Tour documentary.
Watch a performance clip of Perfect Strangers from Perfect Strangers Live below.