RUSH TO RELEASE "CLOCKWORK ANGELS TOUR" ON CD, DVD AND BLURAY ON NOVEMBER 19TH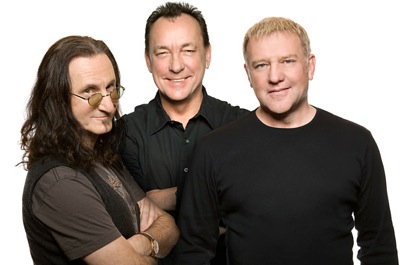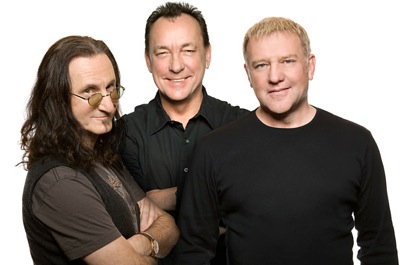 Rush have unveiled details for their first new recording since being inducted into the Rock and Roll Hall of Fame earlier this year. On November 19th, Rush: Clockwork Angels Tour will be released simultaneously via Anthem/Roadrunner Records on CD and the companion Bluray/DVD on Anthem/Zoe Vision/Rounder.
Rush: Clockwork Angels Tour was filmed and recorded last November at the American Airlines Arena in Dallas, Texas, during Rush's highly successful Clockwork Angels Tour. The eleven month-marathon world tour crossed North America twice and ventured overseas to Europe in support of the band's acclaimed 2012 studio release Clockwork Angels.
In capturing the tour's electrifying three hour set, Rush: Clockwork Angels Tour pairs Rush classics ("\Tom Sawyer, The Spirit Of Radio, 2112), with a nod to the 80′s Rush era (The Analog Kid, Territories, Subdivisions) alongside newly reworked arrangements specifically for the tour featuring the Clockwork Angels String Ensemble (Headlong Flight, YYZ, Red Sector A). The string section marks the first time the trio has brought additional musicians on the road with them. To showcase their latest studio release, the epic set list also features nine tracks off Clockwork Angels. Other highlights include tracks rarely performed and never before recorded live (The Body Electric, Middletown Dreams), in addition to three separate drum solos by the incomparable Neil Peart.
Beyond the incredible live performances, the DVD includes a 25-minute tour documentary titled Can't Stop Thinking Big, featuring interviews with all three members, exclusive and behind the scenes footage, and offers a glimpse into the inner workings of the Rush tour machine and insight into the band members themselves. Other special features on the DVD include the trio of hilarious shorts created specifically for the tour as well as interviews and outtakes captured during their filming. Additional filmed sketches and a rare soundcheck performance of perennial favorite Limelight round out the exclusive offerings.
Rush: Clockwork Angels Tour" comes on the heels of Anthem/Atlantic's September 30th release of Vapor Trails Remixed, a newly remixed version of the band's 2002 album Vapor Trails and 7-disc boxed set The Studio Albums 1989-2007, which features every studio album Rush recorded for Atlantic Records.
Rush: Clockwork Angels Tour track listing:
Set One:
Subdivisions
The Big Money
Force Ten
Grand Designs
The Body Electric
Territories
The Analog Kid
Bravado
Where's My Thing?/ Here It Is! (drum solo)
Far Cry
Set Two:
Caravan*
Clockwork Angels*
The Anarchist*
Carnies*
The Wreckers*
Headlong Flight*/ Drumbastica (drum solo)
Peke's Repose (guitar solo)/Halo Effect*
Seven Cities of Gold*
Wish Them Well*
The Garden*
Dreamline*
The Percussor (I) Binary Love Theme (II) Steambanger's Ball (drum solo)
Red Sector A*
YYZ*
The Spirit of Radio
Encore:
Tom Sawyer
2112
Bonus:
Limelight (soundcheck recording)
Middletown Dreams
The Pass
Manhattan Project*
*With the Clockwork Angels String Ensemble
Special Features (Bluray/DVD ONLY)
Can't Stop Thinking Big (25 min tour documentary)
Behind The Scenes (featuring Jay Baruchel)
Outtakes
Interview With Dwush
Family Goy
Family Sawyer
The Watchmaker (intermission tour film)
Office Of The Watchmaker (closing tour film)