CLASSIC ROCK MAGAZINE REVIEWS BLACKMORE'S RAINBOW "MONSTERS OF ROCK" SHOW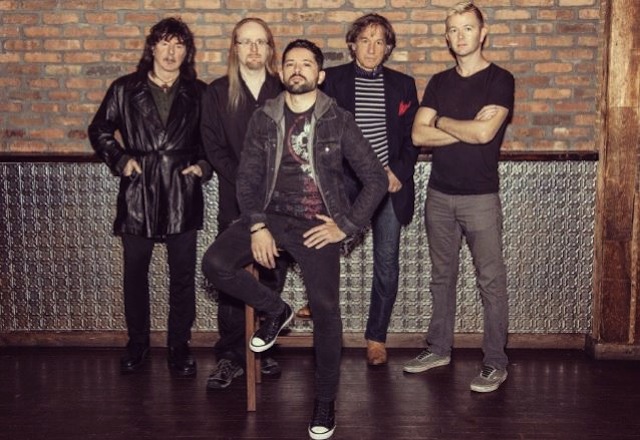 Joerg Staude of Classic Rock Magazine has written a review of Ritchie Blackmore's Rainbow Monsters of Rock show. Read excerpts below.
Rumours are spreading like wildfire: "They may open with Highway Star."
Instead of Kill The King?
What the hell is going on? Well, the answer's simple: it's Ritchie Blackmore, and he's back in business. The Man in Black. The man who plays by his own rules. The master of practical jokes. A man with the balls to capture the first gig of his reunited Rainbow line-up on film for a future DVD release, with a band that has never played live before…
…Almost 13,000 fans have made their way from all over the world (some from as far away as South America) to see one 71-year-old man playing his guitar and his songs for the first time in almost twenty years, and you can tell from the opening chords of that classic Wizard Of Oz intro Over The Rainbow that they've been starved.
When Blackmore (in black bell-bottoms and fringed jacket) enters the stage at last, the crowd goes nuts, and the whistleblowers were right: they open with Highway Star, but in a singalong style (Black Night gets the same treatment later on).
Thumbs up for 34-year-old Ronnie Romero: he hits the first note right and never falters the rest of the night. The young Spanish resident from Chile may look like Adam Lambert in sneakers, but his voice is simply awesome: his version of Coverdale's signature tune Mistreated is terrific, and he even takes Gillan's Child In Time to another dimension. After he dedicates Man On The Silver Mountain to the late Ronnie James Dio, he has the audience in the palm of his hand. Nice move…
…Quibbles? Blackmore could have hired a more appropriate rhythm section: bassist Bob Nouveau's style is way too funky for this classic hard rock set, and Bob Keith's drum set looked like one Cozy Powell might have received for his ninth birthday. And maybe, just maybe, Rainbow could have played more Rainbow songs.
If you promote a series of comeback rock shows as being "nostalgic", why not give people the nostalgia they might expect from the Rainbow Rising tour shirts – with the 1976 dates on the back – available for 25 euros at the merch stall?…
…The crowd's reaction to last night's climax of Long Live Rock N'Roll and Stargazer was truly amazing…
…And maybe they could open with Kill The King.
Read more at Classic Rock Magazine.
source: teamrock.com