DRUMMER BUN E. CARLOS DISCUSSES HIS SOLO ALBUM AND HIS FAVORITE CHEAP TRICK RECORDS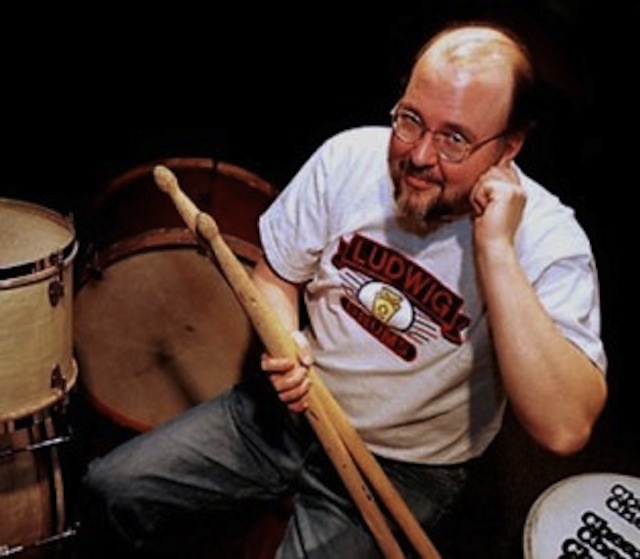 Greg Parto of the Long Island Pulse spoke with former Cheap Trick drummer Bun E. Carlos. Highlights from the interview appear below.
Long Island Pulse: How did the idea come up to do a solo album now?
Bun E. Carlos: Rick Nielsen and I used to talk about doing [an all-covers album] in the late 70s—different singers and stuff like that. And of course it never happened. Then the Rock and Roll Hall of Fame called and it seemed like a good time to do it.
Pulse: How did you come up with the list of singers?
Carlos: It was people that I knew and worked with. And since I did it at the last minute, it was, "Who was available?"
Pulse: Who were some of the most pleasant surprises out of the performances?
Carlos: The guys in Candy Golde [a band that Carlos is a member of], they're on three songs and I kind of knew what I was getting there. The stuff with Hanson, Robert Pollard, Dave Pirner and Alex Dezen, I didn't know what was going to happen. But it turned out well, so I'm pleased.
Pulse: And the singer who preceded Robin Zander in Cheap Trick, Xeno, appears on two tracks.
Carlos: Yes, Xeno was in the band for a year-and-a-half and then Robin joined. We went all over the place with Xeno.
Pulse: How did Hanson get involved in the project?
Carlos: I'd worked with Taylor Hanson on a project called Tinted Windows with Adam Schlesinger and James Iha from Smashing
Pumpkins. Since then, Rick and I went and sat in with the Hansons once in Chicago. We're friends and I called Taylor to see if he could put vocals on one song [Paul Revere & the Raiders' Him or Me]. I sent the recording to him and it came back with all three brothers on it, which was fine by me. It sounds real good.
Pulse: I take it that Hanson are big Cheap Trick fans?
Carlos: Oh, Hanson are Cheap Trick fans, Cheap Trick are Hanson fans. They're a good power pop band.
Pulse: What are your favorite Cheap Trick albums?
Carlos: The first album [1977's self-titled]. The next three with Tom Werman [1977's In Color, 1978's Heaven Tonight and 1979's Dream Police], they all sound good, too—they're power pop classics. The one with Sir George [1980's All Shook Up, produced by George Martin] is a favorite.
Pulse: How would you describe your current relationship with Cheap Trick?
Carlos: The other three guys of Cheap Trick [Zander, Nielsen and Tom Petersson], we are cordial when we are in the same room together. And that's about as far as it goes.
Read more at the Long Island Pulse.
source: lipulse.com