CHEAP TRICK RELEASE NEW SINGLE "THE SUMMER LOOKS GOOD ON YOU," TOUR WITH POISON STARTING TODAY (MAY 18TH)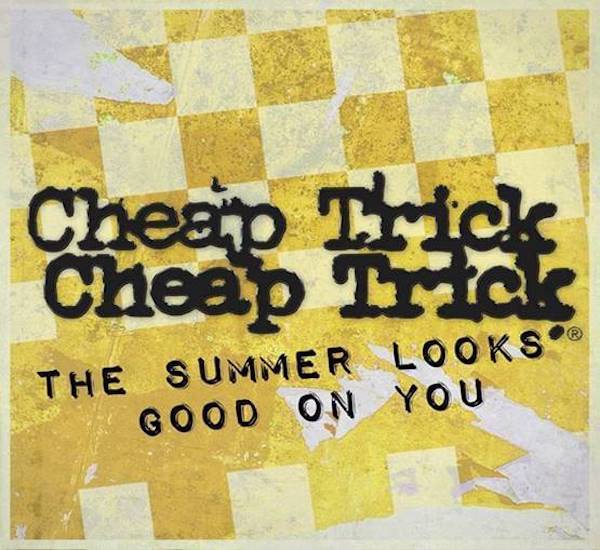 Cheap Trick announces their new single The Summer Looks Good On You, out today (May 18th) on Big Machine Records. The Rock & Roll Hall of Famers co-produced the electrifying rocker alongside their longtime collaborator, GRAMMY® Award winner Julian Raymond (Glen Campbell, Fastball). Fans can pre-save The Summer Looks Good on You to their Spotify library a href="http://player.lemonadebox.com/tslgoypre-save" target="_blank">here.
Cheap Trick are an indisputable American institution, beloved around the globe since 1974 for their instantly identifiable, hugely influential, brand of pop rock 'n' roll. The band – Robin Zander (vocals, rhythm guitar), Rick Nielsen (lead guitar), Tom Petersson (bass guitar), and Daxx Nielsen (drums) – are true pioneers with an unparalleled streak of certifiably classic tunes, from He's A Whore, California Man and Dream Police to Surrender, I Want You To Want Me and the worldwide No.1 hit single, The Flame.
Having released three Big Machine Records' albums in the last three years – Bang Zoom Crazy…Hello (2016), We're All Alright (2017) and Christmas Christmas(2017) – Cheap Trick are as vital today as ever. 2016 saw Cheap Trick's long-awaited induction into the Rock and Roll Hall of Fame. The induction honored both the band and the pioneering sound that has earned them total record sales well in excess of 20 million featured appearances and more than 40 international Gold and Platinum certifications. 2017's We're All Alright! was yet another undisputed triumph for the band as the album's first single, Long Time Coming, enjoyed an unprecedented run of 18 weeks at No. 1 on the Mediabase Classic Rock chart.
Firmly cemented as one of the most important bands in music history, Cheap Trick will continue their reign as the top progenitors of power-pop having played over 5,000 shows throughout their career. Cheap Trick joins Poison on the road this summer for the Nothin' But A Good Time Tour. It will begin on May 18th in Irvine, CA at Five Points Amphitheatre. For tour dates and updates on Cheap Trick, go to cheaptrick.com.
To see Poison/Cheap Trick tour dates, please go here.