"CELEBRATING JON LORD" CD, 2CD AND DIGITAL FORMATS OUT SEPTEMBER 30TH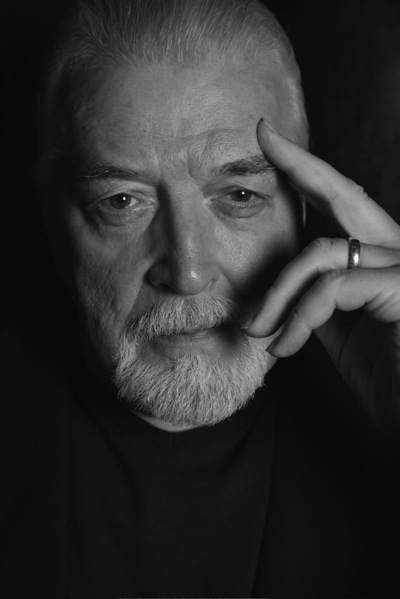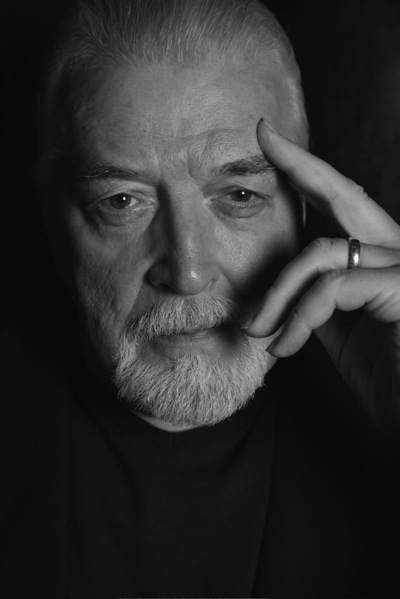 On September 30th, 2014, earMusic and Eagle Rock Entertainment will proudly release Jon Lord, Deep Purple & Friends – Celebrating Jon Lord on CD, 2CD, and via digital formats in North America.
It was in 2006 when, once a year, a group of stellar musicians and stars of rock started meeting up in London for a night of live music. The main intent was to raise money for a charity called The Sunflower Jam.
At first the rumors about these sessions with Deep Purple, Robert Plant, Brian May and Alice Cooper were too good to be true, to the point that a few thought that they were nothing less than an urban legend.
"The Jam," as it soon started to be called, quickly became a cult night. A real must — first for the artists themselves, free and happy to leave their commercial thoughts outside the venue and be able to enjoy playing music together with colleagues, friends and maybe even secret rivals, and for the audience, who often could simply not believe their eyes.
The Sunflower Jam started as an idea from Jacky Paice, who very often could count on the drumming of her husband Ian. Who would turn down playing with him?
The first editions were mainly open to guests and music business professionals that would contribute to the charity. Later "The Jam" became too good not to be available to the public.
It is in one of the earlier Sunflower Jams that Jon Lord played for the last time with his friends in Deep Purple, dueting on a peaceful "war of hammonds" with Don Airey, who had replaced Lord in Deep Purple when he decided he had enough of a life spent on the road, and after a lifetime dedicated to rock and roll, Lord left to concentrate on his first love: classical music and the combination of rock elements in it.
2014: "The Sunflower Jam" is a now a regular sold out event, with this fourth one taking place at the Royal Albert Hall.
Jon Lord sadly passed away in 2012, a few weeks prior to the release of the just finished remake of what is universally known as the first ever meeting of classical music and rock: the Concerto For Group and Orchestra. The same composition that Purple played live in 1969 at the Royal Albert Hall.
Considering the amount of respect, friendship and love expressed by anybody who had worked, played or simply met Jon Lord, it is not a surprise that the 2014 Jam would be completely dedicated to his music. The night turned out to be a historical moment in rock music: A full orchestra, led by director Paul Mann, gave wonderful arrangements to this repertoire going back and forth through fifty years of music, performed by many old friends. It was truly an unforgettable night.
The Albert Hall sold out to the last seat…
For four hours Jon's music was shining. Commotion, jokes, laughs and a lot of music came together by magic.
All the wonderful musicians who played at the "Celebrating Jon Lord" Sunflower Jam have left an indelible mark. The set culminated in a 45-minute finale by Deep Purple (the Purple Mk III songs played by Paice with old friend Glenn Hughes), who are eventually joined by Iron Maiden's Bruce Dickinson, Rick Wakeman of Yes fame, Steve Balsamo (who sang in the Jon Lord band and on his last studio album Concerto), members of The Temperance Movement, ex-members of Whitesnake Bernie Marsden and Micky Moody, and the "modfather" Paul Weller.
The concert was divided into two acts: Jon Lord – The Composer, which focused on his classical music, and Jon Lord – The Rock Legend, which focused on his remarkable and revolutionary rock sound. Jon Lord – The Composer is featured on the single disc version of Celebrating Jon Lord, while the Jon Lord – The Rock Legend segment is featured on the 2CD.
Ian Paice remembers the Celebrating Jon Lord night with vivid memory. Considering the time all the artists had to rehearse the music for the concert, (in Deep Purple's case two hours the day before the show!), the resulting performance were nothing less than miraculous. A testament to the quality of the players and love for Jon and his works.
"It was like no concert I have ever played. Everyone in the Hall was there for a common purpose, to honor a wonderful man and a great musician. The Royal Albert Hall is a fairly large venue and can be intimidating, but that evening, it was more like a gathering of friends at their local, (if slightly oversized) pub than a regular show.
I believe all the artists, the people in the audience and even the crew helping to make the show work, felt the difference that night."
Everybody attending the show left the venue with an expression that clearly said "one day I will be able to say I was there"…
Now everybody will be able to see why. Watch a trailer below.
Track listing and performance credits:
Jon Lord – The Composer:
Orion Orchestra
(Leader: Darragh Morgan)
Conductor: Paul Mann
Band Musical Director: Wix Wickens
Compére: Bob Harris
1. Fantasia from Sarabande
2. Durham Awakes from Durham Concerto
3. All Those Years Ago (with Steve Balsamo and Micky Moody)
4. Pictured Within (with Miller Anderson) from the album Picture Within
5. Sarabande from Sarabande (with Rick Wakeman)
6. One From The Meadow (with Margo Buchanan)
7. Bourrée from Sarabande
8. Afterwards (with Jeremy Irons and Paul Mann)
Jon Lord – The Rock Legend:
1. Things Get Better featuring Paul Weller / originally by Jon Lord's Artwoods
2. I Take What I Want feat Paul Weller and Micky Moody / originally by Jon Lord's Artwoods
3. Silas and Jerome (featuring Phil Campbell from The Temperance Movement, Ian Paice, Bernie Marsden. Originally by Paice Ashton Lord)
4.: I'm Gonna Stop Drinking (featuring Phil Campbell from The Temperance Movement, Ian Paice, Bernie Marsden. Originally by Paice Ashton Lord)
5. Soldier of Fortune (with Steve Balsamo, Sandi Thom and Micky Moody) originally by Deep Purple
6. You Keep On Moving (with Glenn Hughes, Bruce Dickinson, Ian Paice, Don Airey and Micky Moody) originally by Deep Purple
7. Burn (with Glenn Hughes, Bruce Dickison, Ian Paice, Don Airey and Rick Wakeman) / originally by Deep Purple
8. Deep Purple, Mk. III: This Time Around (with Glenn Hughes) originally by Deep Purple
CD2 by Deep Purple: Ian Gillan, Roger Glover, Ian Paice, Don Airey, Steve Morse
1. Uncommon Man
2. Above And Beyond
3. Lazy featuring Stephen Bentley-Klein, Violine
4. When A Blind Man Cries
5. Perfect Strangers
6. Black Night
7. Hush feat. Bruce Dickinson, Rick Wakeman, Phil Campbell, Bernie Marsden, Micky Moody
About The Sunflower Jam:
The Sunflower Jam is the brainchild of Jacky Paice, wife of Deep Purple drummer Ian Paice. Founded in 2006, Jacky was inspired to help those fighting cancer and other diseases after meeting a 16-year-old boy named Kevin.
Kevin had Leukemia and a friend of Jacky's who headed the complimentary therapy care team at the University College London called her and asked for a favor. Kevin needed a boost to pull him through and, as a Deep Purple fan, he asked Jacky if she would get Ian to sign something and send it to him. Not only did she organize that, but Jacky also called her brother-in-law Jon Lord and asked them both to deliver the signed merchandise.
"When we opened the door to his room, there were Deep Purple posters on the walls and amongst the medical equipment Kevin was laid next to his guitar in bed. The first impression we all got from this boy was how pale he was and I'll never forget how his cheeks flushed and his eyes lit up with joy when he saw Jon and Ian," says Jacky.
Unfortunately, Kevin passed away two weeks after Jacky, Ian and Jon visited him in hospital but Jacky's memory of that boy and the positive effect that their visit had on him never left her. After seeing all the good work that the complimentary care team were doing on the oncology ward and how they were working alongside NHS doctors to provide a complete treatment program for patients, Jacky knew she wanted to raise money to help support the amazing work they were already doing. She has never been able to delete Kevin's number from her phone.
Since then, Jacky has organized high-profile, classic rock events which, after outgrowing their original venue, have now moved to the Royal Albert Hall and other iconic London venues. The Sunflower Jam also organizes other fundraising activities throughout the country and actively remains committed to engaging and educating people in the discussion surrounding complimentary and integrated treatments.
The Sunflower Jam will donate all royalties out of the CD, DVD and Blu-Ray to The Jon Lord fellowship.
About The Jon Lord Fellowship:
Since 2012, The Sunflower Jam have been working closely with the College of Medicine to support the amazing research that they are doing into non-toxic treatments for cancer. Following the sad death of Jon Lord from pancreatic cancer in July 2012, the College of Medicine have set up the Pancreatic Cancer Project sponsored by The Sunflower Jam which includes the development of The Jon Lord Fellowship. The Jon Lord Fellowship will be awarded each year to fund projects that display exciting and innovative approaches to fighting pancreatic cancer. The money will also fund smaller research projects that will make a difference in this field.