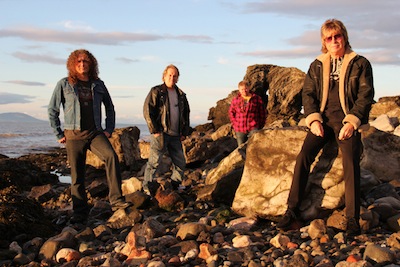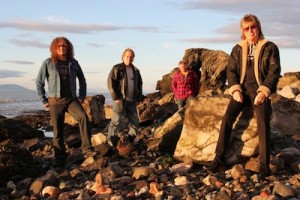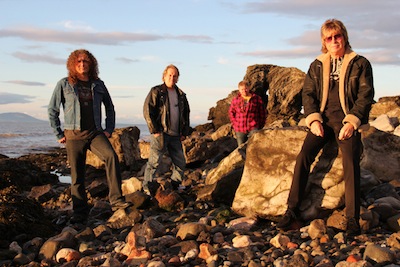 Paul Raymond, songwriter, keyboardist and rhythm guitarist of legendary cult hard rock outfit UFO has inked a deal with Cherry Red Records' new hard rock imprint label Hear No Evil for his new solo album with The Paul Raymond Project.
The new album, entitled Terms & Conditions Apply was released on January 28th, 2013.   It will mark the sixth release by the group and features a guest appearance from Michael Schenker (MSG, UFO, Scorpions) on a cover of Reach Out (I'll Be There) and by Reuben Archer (Stampede, Wild Horses, Lionheart, Lautrec) on Love Is Blind.
Paul Raymond is set to play some select regional solo UK shows to promote Terms & Conditions Apply in the New Year before resuming his duties touring with UFO.  The shows will feature Stampede vocalist Reuben Archer amongst other special guests and will showcase the new material as well as UFO classics. Regional dates are yet TBA.
Paul Raymond is primarily best known for his work in UFO, having joined the band's ranks in 1976. Beginning with Lights Out in 1977, to date Paul has appeared on 11 UFO albums, including the incendiary double live Strangers In the Night.  In a varied career, he's also been a key member in a number of acts, including 70s legends Savoy Brown, Chicken Shack, Michael Schenker Group and Waysted.
The Paul Raymond Project (PRP) was first formed in 1989 in Japan featuring original lineup of Frank Di Mino (formerly of Angel) on lead vocals and Masoyoshi Yamashitu (Loudness) on bass.  Paul spent 1990 writing new material, inspired by the resurgence of straight-ahead blues/rock led by bands such as the Black Crowes and the Quireboys, until, joined by guitarist Andy Simmons, the third incarnation of the project released Man on a Mission through Zoom Club records.  It was to be nine years before Paul and Andy joined forces again and recorded Virtual Insanity as UFO had once again intervened. In 2010, together with bass player Mark Coles and drummer Tony Steel, they began working on Terms & Conditions Apply.
Terms & Conditions Apply  Track Listing:
1. Born & Raised On Rock 'N' Roll
2. End Of Life As We Know It
3. Deeper Shade Of Blue
4. C-List Celebrity
5. We Will Be Strong
6. Terms & Conditions
7. Whiskey Mac
8. Bright Lights
9. Reach Out (I'll Be There)
(featuring. Michael Schenker)
10. Love Is Blind (featuring Reuben Archer)
11. If You Gotta Make A Fool Of Somebody
Bonus Tracks:
12. Still The Same
13. Drifting Apart
14. Partners In Crime
PRP are:
Paul Raymond – lead vocals/lead & rhythm guitars/keyboards
Andy Simmons – lead & rhythm guitars/ keyboards
Mark Coles – bass/backing vocals
Tony Steel – drums/backing vocals
For more information, please visit facebook.com/paulraymondproject.