VIDEO FROM THE "All METAL" VERSION ROCK N' ROLL FANTASY CAMP, FEATURING MEMBERS OF JUDAS PRIEST, ZAKK WYLDE AND LITA FORD, POSTED ONLINE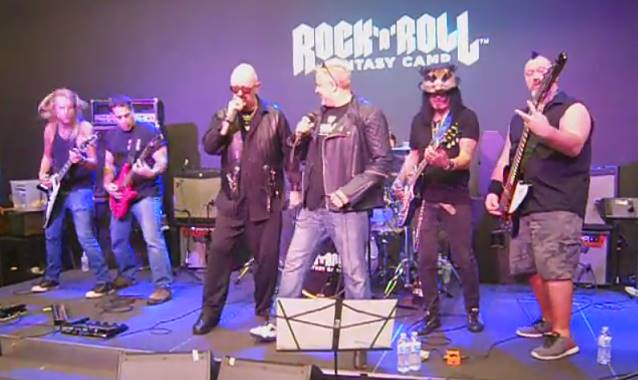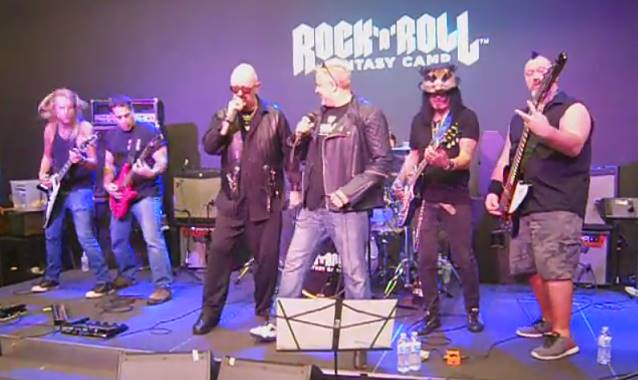 Judas Priest members Rob Halford (vocals), Ian Hill (bass) Richie Faulkner (guitair) and Scott Travis (drums) along side guitarist Zakk Wylde (Ozzy Osbourne, Black Label Society), vocalist Geoff Tate (Queensryche), guitarist Lita Ford, bassist Rudy Sarzo (Quiet Riot, Ozzy Osbourne, Whitesnake), drummer Vinny Appice (Heaven and Hell, Dio) and bassist Phil Soussan (Ozzy Osbourne all participated in the initial all metal version of Rock 'N' Roll Fantasy Camp.
The camp took place at the MGM Grand Hotel & Casino in Las Vegas, Nevada from February 27th to March 2nd. Some video of the band performances can be viewed below.
To view photos from this event, please click here.