ALICE COOPER WANTS TO HEAR FROM YOU, ASK HIM ANYTHING AT "KEEP CALM & GO ASK ALICE"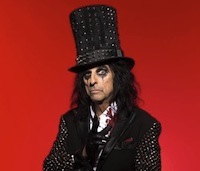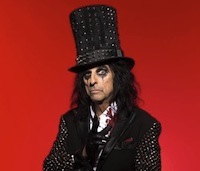 As previously reported, Banger Films, in association with Eagle Rock Entertainment will be presenting Alice Cooper in Super Duper Alice Cooper, a documentary that will premiere at the 2014 Tribeca Film Festival and will be released nationwide on May 30th.
In order to make Super Duper Alice Cooper as interactive for his devoted fans as he possibly can, Cooper is putting together a special pre-recorded Keep Calm & Go Ask Alice Q&A that will run following each theatrical screening. In order for Alice to give some wild answers, he'll require some burning questions from fans, so he's inviting YOU to ask him anything now at SuperDuperAliceCooper.com (click the Keep Calm & Go Ask Alice graphic).
Once the submission period is closed, Alice will personally handpick select questions and answer them via video, serving as the aforementioned Q&A. So, do you want your question to be answered in the pre-recorded Alice Cooper Q&A running after each and every screening in the U.S.? Of course you do! Submit your questions now.