CALIFORNIA BREED PREMIERE "MAKING OF THE ALBUM" SERIES ON GUITAR WORLD.COM, SELF-TITLED DEBUT ALBUM OUT MAY 19TH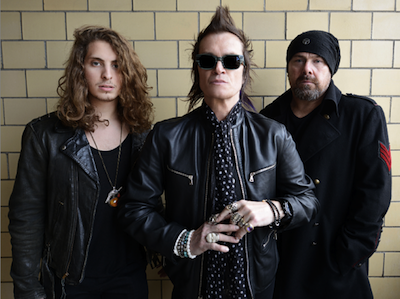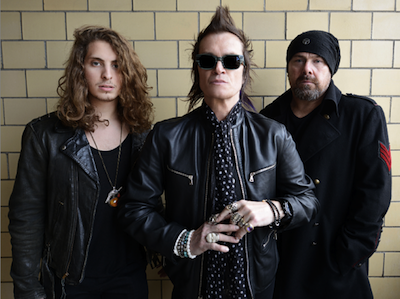 California Breed, the powerful new rock trio featuring legendary vocalist-bassist Glenn Hughes, drummer extraordinaire Jason Bonham and 23-year-old newcomer guitarist-singer-songwriter Andrew Watt, have premiered the first in a series of "making of" clips from the recording of their self-titled debut album, out May 19th on Frontiers Records. Watch the first clip today from Guitarworld.com below and tune into Guitarworld.com every Tuesday for the next five weeks for another interview with the band.
Mixing massive riffs, gutsy vocals and gale force rhythms, the hard-hitting trio's first single Sweet Tea has hit number seven on the Classic Rock chart and continues to climb. The band also recently debuted an animated lyric video for the new song Midnight Oil. Midnight Oil and Sweet Tea are available as instant tracks by pre-ordering the album exclusively from iTunes.
California Breed will be available as a CD, digital download and a Deluxe Edition CD + DVD featuring the bonus song Solo, two video clips and a documentary. Fans that pre-order the digital download on iTunes will receive an instant download of the first single, Sweet Tea upon ordering. The iTunes and Amazon pre-order links are as follows: iTunes, Amazon CD and CD Deluxe Edition CD + DVD.