BUCKCHERRY TO RELEASE "ROCK N' ROLL" ON AUGUST 21ST, RELEASE VIDEO FOR NEW SINGLE "BRING IT ON BACK"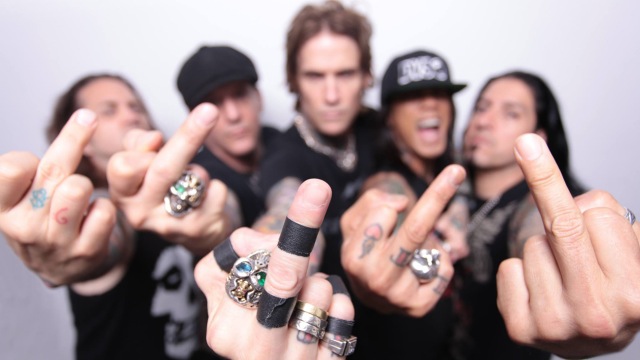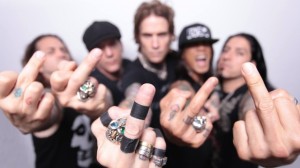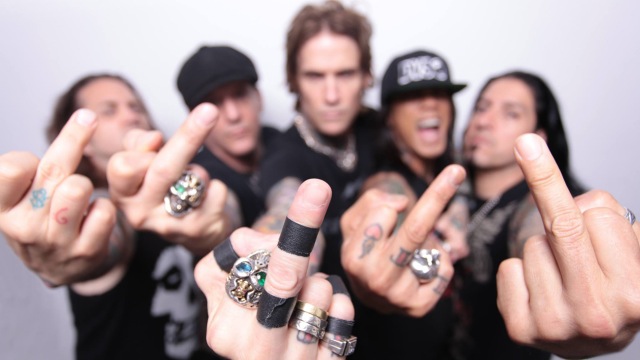 Buckcherry have announced their seventh album, Rock N'Roll, will be released on August 21st through F-Bomb records.
The announcement coincides with the release of a video for single Bring It On Back, which can be viewed below.
The album title is a response to comments made by KISS' Gene Simmons and others that rock is dead, says frontman Josh Todd.
He says, "There's been so much talk about how Rock N'Roll is dead and all of this bulls–t. The funny thing is, that's been going on since we put out our first record in 1999. We wanted to call the new album Rock 'N' Roll because this is what we've been doing our whole lives. We focused on making a record that encompasses all of what we are. You get every flavor of Buckcherry."
On the lyrical content of Bring It On Back, Todd comments, "When I'm not on the road, I race go karts for my hobby. The song is really about racing. I had a driver named Kurt Busch in mind when I wrote the lyrics. They call him 'The Outlaw' and he's a badass. It captures that intensity of racing and the mentality. I love it."
Rock N'Roll track list:
1. Bring It On Back
2. Tight Pants
3. Wish To Carry On
4. The Feeling Never Dies
5. Cradle
6. The Madness
7. Wood
8. Rain's Falling
9. Sex Appeal
10. Get With It
Buckcherry's latest release was their F–k EP which came out on August 19th, 2014.
Related articles:
KISS' Gene Simmons Declares "Rock Is Finally Dead"
9/9: Is Rock Dead? Eddie's Take
Twisted Sister Frontman Dee Snider Refutes Gene Simmons' Claim That "Rock Is Dead"
Judas Priest's Rob Halford And Twisted Sister's Jay Jay French Ponder The Future Of Rock
additional source: classicrock.teamrock.com