BUCKCHERRY ANNOUNCE THIRD PORTION OF NORTH AMERICAN "WARPAINT" TOUR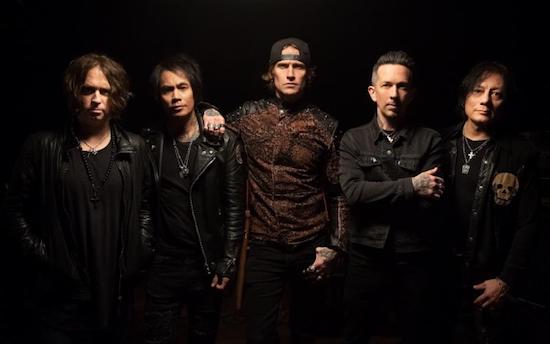 Buckcherry announces today the final 16 shows of their North American portion of the 2019 Warpaint Tour. The tour, which started on March 5th, will total 118 North American cities once it concludes on September 26th. Following the U.S shows, Buckcherry will perform shows in Australia, Japan, and the UK. Supporting Buckcherry on the final eight shows of the U.S tour will be Blacktop Mojo, who will be touring in support of their 3rdalbum Under The Sun. 
Dates for leg 3 are below.
August 29 – Iron City – Birmingham, AL
August 30 – River Neck Acres – Florence, SC
August 31- American Rebel Mud Park – Waynesboro, TN
September 6- MGM Northfield Park – Northfield, OH
September 7- Menominee Nation Arena – Oshkosh, WI
September 13- Marquee Theatre – Tempe, AZ
September 14- Sunshine Theater – Albuquerque, NM
 
w/Blacktop Mojo

September 16- The Corral @ Kansas Crossing Casino – Pittsburgh, KS
September 17- Empire Control Room- Austin, TX
September 18- Speaking Rock Entertainment Center – El Paso, TX
September 20- Heritage Hall – Ardmore, OK
September 21- Temple Live – Fort Smith, AR
September 22- Wildcatter Saloon – Katy, TX
September 24- Margaretville Paradise Theater – Bossier City, LA 
September 25- Brewsky's – Hattiesburg, MS*
September 26- House of Rock – Corpus Christi, TX

*without Blacktop Mojo