DAVID LEE ROTH SAYS HIS RELATIONSHIP WITH THE VAN HALEN BROTHERS IS LIKE "'THE WILD BUNCH'"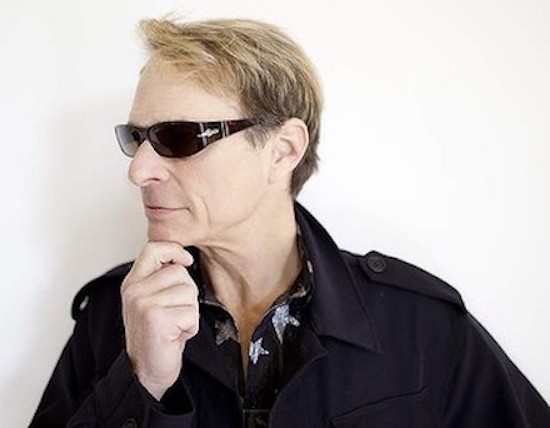 Frontman David Lee Roth was a recent guest on comedian Marc Maron's, WTF With Marc Maron, podcast, highlights from the discussion appear below, as per Blabbermouth.net.
On why their relationship declined:
"Why did it fracture? 'Cause all rock bands fracture It turns into diverse interests. People have the friction of time. And that friction is family; that friction is… sometimes it's partying, but I don't know if that's what really separated Van Halen."
There were always creative differences, We never got along. It was a beautiful, beautiful pairing of… You've seen cowboy movies where the guys are always sabotaging each other but they're working to somehow accomplish something. And I think you'll see that in a lot of popular bands. They may have gotten through it, but I don't know that we ever really grew up and became gentrified. Now, that may not be a good thing; a part of me remained 23 years old forever."
Speaking about reuniting in 2012, 34 years after Van Halen's debut release. years after Van Halen's debut release, as well as making the comeback album, A Different Kind Of Truth:
"Van Halen's perfect, and I always sensed that perfect would get back together — perfect in its imperfections. Think of your most ruined jeans that barely are jeans. They're your favorite because of the holes in 'em… Your favorite part of your cowboy boots is the f–ked up part… That kind of imperfection, we value that and we still have it — it's in the music, and it makes the music more popular than ever."
On whether he could sit down today and have dinner with the Van Halen brothers:
"Nope. Not even close. Not even close. This is not a golf club. This is a little closer to The Wild Bunch. There is a fury and an antagonism, and what comes out of that is, when it's good — oh, man."
Van Halen's last live performance was in October 2015 in Los Angeles, California.