BON JOVI TO CELEBRATE 30 YEARS WITH AN EXTENSIVE "NEW JERSEY" REISSUE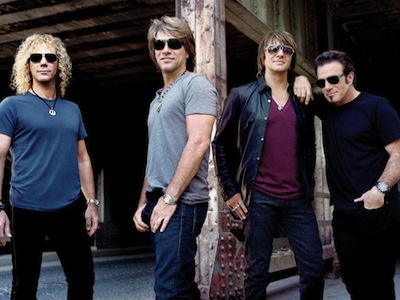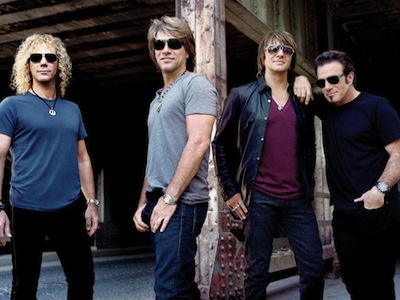 Bon Jovi will celebrate 30 years with a massive catalog reissue campaign that begins July 1st with a remastered edition of their 1988 album, New Jersey, reports Jon Blistein of Rolling Stone.
The two-disc deluxe edition will feature three bonus songs initially released as B sides, as well as 13 previously unreleased demos from the New Jersey recording sessions that were originally intended to appear on a double-LP titled Sons of Beaches. The deluxe edition will also come with a 32-page booklet filled with insider commentary on the bonus cuts and rare photos from the New Jersey recording sessions and ensuing world tour.
Meanwhile, the super deluxe edition includes a 60-page softcover book and the behind-the-scenes documentary, Access All Areas: A Rock & Roll Odyssey, directed by Wayne Isham, who chronicled Bon Jovi's 16-month, 26-country New Jersey world tour, including their legendary show at Lenin Stadium in Moscow. The footage was initially released in 1990 on VHS, and this marks the first time it will appear on DVD. It includes the seven music videos Isham directed for New Jersey as extras.
Bon Jovi promised to release more 30th anniversary material this year, including new collections of studio and live recordings.
source: rollingstone.com