CALIFORNIA BREED POST VIDEO FOR "THE WAY" ONLINE, BASSIST GELNN HUGHES DISCUSSES HEART SURGERY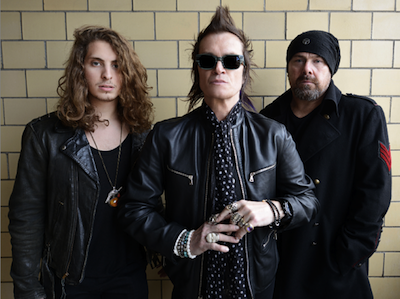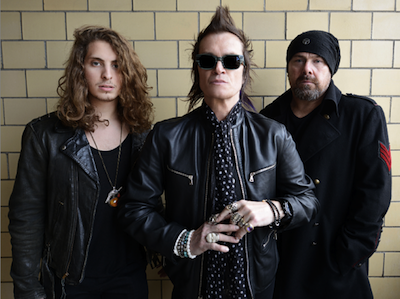 Gary Graff of Billboard reports:
California Breed and its self-titled new album and near and dear to Glenn Hughes' heart.
Literally.
The heavy rocking trio — which also includes Black Country Communion bandmate Jason Bonham and 23-year-old guitarist Andrew Watt — recorded its 12-track debut at producer Dave Cobb's Nashville studio last December, after Hughes went through heart surgery less than four months prior to replace his aortic valve, and survived subsequent near-fatal complications.
"For some reason I wasn't frightened. I felt like I was going to be OK, but I'm still supremely grateful to be here," Hughes, whose doctors had been watching his aorta since he got sober in 1991, tells Billboard. "For me to still be doing this at my age (62) with what I've been through with drink and drugs…There was a time everyone was putting best on me, 'Ah, Hughes is gonna be the first to go.' But he's still here."
The Deep Purple, Black Sabbath and Trapeze veteran says the episode made an impact on some of California Breed's tracks, notably All Falls Down and Breathe.
"I'm singing about life and death, if you will, and what goes on in between," Hughes notes. "I don't write about fiction. I'm a human condition guy." One song not on the album, however, is one he wrote in a particularly vivid dream with Depeche Mode's Dave Gahan — so vivid Hughes later found the lyrics written on his bedroom wall. "I've never met Dave Gahan," Hughes says now. "I was telling my manager, 'You've got to call his manager,' and he's going, 'Yeah, sure…' God knows how (Gahan) got into it, but that's how dark and strange my recovery became."
Read more at Billbaord.
Watch California Breed's new video for the song The Way below.