BLACK SABBATH MEMBERS TONY IOMMI, GEEZER BUTLER AND BILL WARD ACCEPT LIFETIME ACHIEVEMENT AWARD IN LONDON LAST WEEK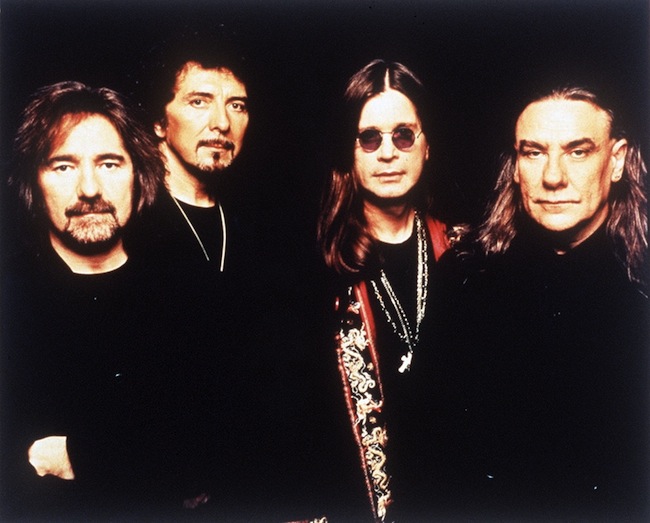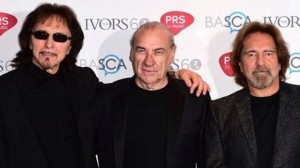 Black Sabbath drummer Bill Ward appeared alongside bandmates Tony Iommi and Geezer Butler at an awards ceremony on May 21st – but frontman Ozzy Osbourne wasn't present.
It's the first time Ward has lined up alongside his bandmates since their planned reunion collapsed in 2012, leading most recently to a public war of words between him and the singer.
Last month Ward appeared to close the door on a return to Sabbath for their final album and tour after Ozzy rejected his demand for an apology over statements made about his health.
In London he accepted an Ivor Novello Lifetime Achievement Award, presented by Queen's Brian May. Ward said, "It's been a good 40 years – at least, I think it has."
Asked how it felt to spend time with his old colleges again he admitted he'd been "very uncomfortable" because of their continued activity without him. But he added, "I hope that can change."
At the ceremony, Iommi reiterated Sabbath's plan to retire following their 2016 farewell project, saying: "We can't just keep going round like we used to." He later posted a picture of the trio on Facebook and wrote, "I'm honored that Black Sabbath received a lifetime achievement award at the Ivor Novello BASCA awards. Myself, Geezer and Bill were here in London to accept the award."
additional source: classicrock.teamrock.com