BLACK COUNTRY COMMUNION RELEASE VIDEO FOR NEW SONG, "COLLIDE"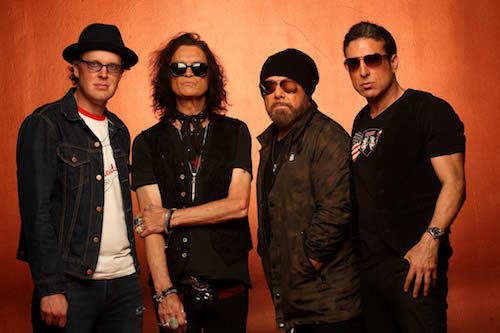 As previously reported, Black Country Communion, the band featuring vocalist/bassist Glenn Hughes, drummer Jason Bonham, Derek Sherinian and blues-rock guitarist/vocalist Joe Bonamassa, will be releasing their new album, BCCIV, on September 22nd.
The band has now released a video for the first single, Collide, watch it below.
To read more about BCCIV, and to pre-order the release, please click here.
BCCIV track listing:
1. Collide
2. Over My Head
3. The Last Song For My Resting Place
4. Sway
5. The Cove
6. The Crow
7. Wanderlust
8. Love Remains
9. Awake
10. When The Morning Comes
11. With You I Go (bonus track on vinyl edition only)