BLACK COUNTRY COMMUNION ANNOUNCE LIVE DATES, BAND WILL BE PLAYING ON THE "KEEPING THE BLUES ALIVE AT SEA IX" CRUISE TAKING PLACE IN MAY 2024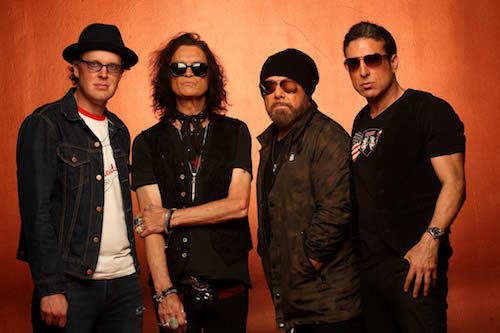 Black Country Communion, the band featuring guitarist Joe Bonamassa, vocalist/bassist Glenn Hughes (Deep Purple, The Dead Daisies),drummer Jason Bonham (Led Zeppelin, Sammy Hagar and The Circle) and keyboardist Derek Sherinian (Dream Theater, Alice Cooper, Billy Idol),will perform on next year's Keeping The Blues Alive At Sea IX cruise, sailing from Miami, Florida to Cozumel, Mexico on March 18th-22nd, 2024.
Black Country Communion's last album was 2017's BCCIV, and followed 2013's Afterglow.
In a 2017 interview, Hughes talked about the chemistry between band members, especially since all the musicians have had successful careers prior to launching the group.
"This band was meant to be," Glenn said. "It was formed out of a friendship with Joe and I. We got the [other] guys to come in, and it's always been a strong brotherhood. And we're just very lucky and fortunate to have met. I've known Jason since he was [a kid]. I just think that these four guys in this band are the right guys to play in the band."