BILLY SQUIER'S CAREER GETS A BOOST FROM HIP HOP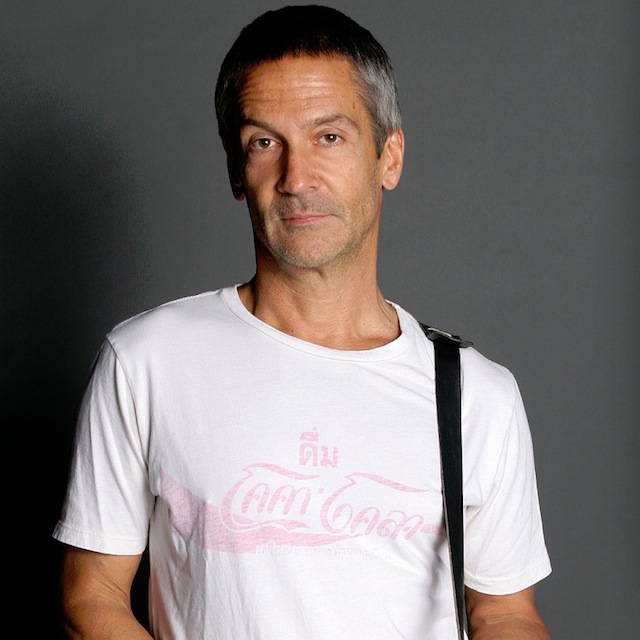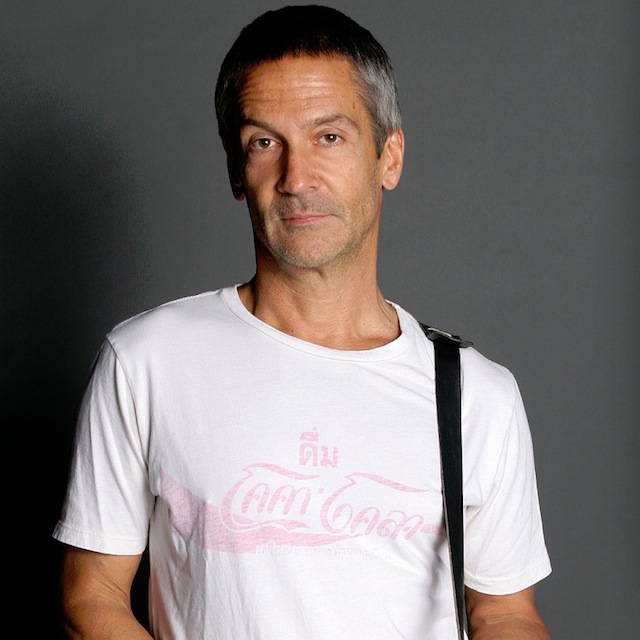 Maureen Callahan of the New York Post reports:
Ask anyone under 25 if they've heard of Billy Squier, and the answer is likely no. But that doesn't mean they haven't heard him.
Squier has one of the most unusual stories in all of pop culture: a one-time superstar who, in the '80s, straddled glam, pop and hard rock. Then, in 1984, after his unintentionally camp video for Rock Me Tonite hit MTV, featuring Squier prancing around in fluffy hair and satin sheets, his career was over, just like that. "Flapping his wrists like a French chef whose souffle has just fallen," said Rolling Stone.
Thirty years on, the most famous of Rock N' Roll exiles has a stealth second career as the most sampled musician in the history of hip-hop.
"I think he has millions of fans that love his body of work but probably thousands of fans that love him," says Big Daddy Kane, who has sampled Squier's The Big Beat so often he's lost count.
"He's definitely someone who helped mold and shape hip-hop with his music," Kane says. "I would put him in the category of James Brown, the Honeydrippers and Chic. He gave the B-boys and B-girls a track to dance to, but it would only be a DJ or an MC who knows who Billy Squier is."
Or a producer — like the legendary Rick Rubin, who sampled The Big Beat on Jay Z's 99 Problems and Squier's 1981 hit The Stroke on Eminem's Berzerk.
"People sometimes write that Billy is the king of hip-hop," Squier said in 2005. "I didn't even know what hip-hop was back then."
Nor do many of the artists who sample Squier know much, if anything, about him.
"My producer found that beat," says Mickey Avalon, who heavily sampled The Stroke for his 2009 single Stroke Me. "I didn't even know what happened to Billy Squier."
[When] the rock world abandoned Squier, the hip-hop community discovered him, stripping his singles for parts and, in the process, proving just how unerring and malleable a songwriter he was.
The Big Beat — the song that would change everything — never charted, but the record did, and in 1983, Run-D.M.C. sampled the song on "Here We Go (Live at the Funhouse). It's the first known commercial hip-hop sampling of Billy Squier — one of nearly 200 today.
"For a rock star, he was always someone who put the rhythm track first," says Rob Sheffield, writer for Rolling Stone and author of the karaoke memoir Turn Around Bright Eyes.  'The Big Beat' was not a hit, but that immense drum track got a lot of attention. I don't know if Billy Squier thought he was becoming part of the future of the funk, but that's the way hip-hop works."
Since then, Squier has been sampled by everyone from Grandmaster Flash to Kanye West to Alicia Keys to A Tribe Called Quest to Jay Z.
"Billy Squier was one of the rock stars who learned from Led Zeppelin that massive drums do a lot of the talking," Sheffield says. "He was the first guy to really figure out their production trick — that isolated thunder."
Hence the hip-hop appeal: "You can put anything on that."
Oscar-nominated songwriter Adam Schlesinger of Fountains of Wayne agrees. "Billy Squier had a tendency to start his singles with the drums 'in the clear' for a few bars — i.e., playing alone before the rest of the band comes in, which makes them really easy to sample," he says.  'The Big Beat' and The Stroke both start this way. And Chouinard played really big, simple John Bonham-esque beats that work great for rock and hip-hop."
It's estimated that Squier has earned millions of dollars through sampling alone — and a mostly uncredited second life as a Billboard superstar.
He's still slightly puzzled by his preeminence in hip-hop and is bitter the rock establishment hasn't re-embraced him in the same way. "I wouldn't want to end up in the Rock and Roll Hall of Fame as the 'Master of Hip-Hop Samples,' " he said in 2005, "but you take what you can get."
Rap songs that Squier's beats have been featured in:
The Stroke 1981 has been sampled in:
Eminem, "Berserk"
Mickey Avalon, "Stroke Me"
Company Flow, "Wurker Ant Uprise"
Grandwizzard Johnny O and the Might Sorcerer Crew, "When It Breaks"
The Big Beat, 1980 has been sampled in:
Jay-Z, "99 Problems"
Kanye West and Pusha T, "Looking for Trouble"
Dizzee Rascal, "Fix Up, Look Sharp"
Nas feat. Will.i.am, "Hip Hop is Dead"
Puff Daddy, "Can't Nobody Hold Me Down"
A Tribe Called Quest, "We Can Get Down"
Big Daddy Kane, "Put Your Weight On It," "Get Down," "Ain't No Half Steppin," "The Beef Is On" and "3 Forties and a Bottle of Moet"
Ice Cube, "Jackin' for Beats"
Alicia Keys, "Girl on Fire"
Grandmaster Flash and the Furious Five, "Magic Carpet Ride"
Run-D.M.C, "Here We Go"
Read more at the New York Post.
source: nypost.com