PHILIP ANSELMO & THE ILLEGALS ANNOUNCE LEG TWO OF "TECHNICIANS OF DISTORTION" TOUR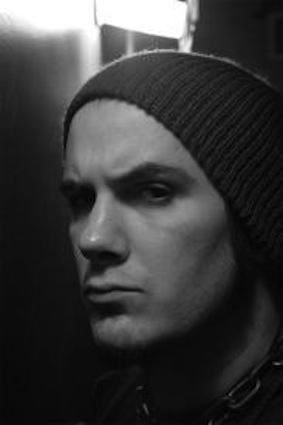 Philip Anselmo and his band The Illegals – guitarist Marzi Montazeri (Superjoint Ritual), bassist Steve Taylor (16 Horsepower, Woven Hand), and Jose Manual "Blue" Gonzalez (Warbeast) on drums – will hit the road bright and early in 2014 for the second half of its Technicians of Distortion tour. It begins January 10th in Houston, will play intimate rock clubs exclusively, and is in support of Anselmo's first solo album, the critically-acclaimed Walk Through Exits Only that was released last July, as well as the recently-released, limited-edition two-song Housecore Horror Fest 10-inch vinyl EP that will be available for purchase on all tour dates.
Tickets go on sale November 22nd log onto TheHousecoreRecords.com for all ticketing information.
Reprising his support slot from the first part of the tour will be Author & Punisher, while the avant-garde metal band Hymns (signed to Anselmo's label Housecore Records) will open all shows. Hymn's self-titled album will be available on all tour dates.
Confirmed dates for Leg Two of the Technicians of Distortion tour are as follows:
January
10 Warehouse Live/Studio Room, Houston, TX
11 Riverside Warehouse, Shreveport, LA
13 Pop's Nightclub, St. Louis, MO
14 Waiting Room, Omaha, NE
15 Summit Music Hall, Denver, CO
17 El Corazon, Seattle, WA
18 Hawthorne Theatre, Portland, OR
20 Ace of Spades, Sacramento, CA
22 Metal Masters, Los Angeles, CA
24 Pub Rock, Scottsdale, AZ
25 Launchpad, Albuquerque, NM
27 Backstage Live, San Antonio, TX
28 Trees, Dallas, TX