BASSIST GEEZER BUTLER ON THE POSSIBILITY OF A ONE OFF BLACK SABBATH REUNION, "I WOULDN'T SAY NEVER"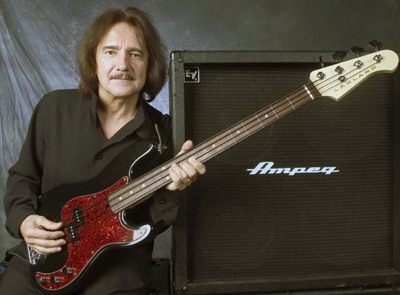 Geezer Butler isn't ruling out a one-off Black Sabbath reunion.
Speaking in the brand new issue of Classic Rock, the bassist said, "If it came up I wouldn't say never. I can't imagine it ever happening, but then I said that about the Sabbath tour, and it happened, so who am I to know?" 
The metal legends officially retired in 2017 following their The End tour. While Butler says that he is still in touch with former bandmate Tony Iommi, he says he has not spoken to Ozzy Osbourne.
"I haven't seen Ozzy at all," he says. "I've seen Tony and Bill [Ward, original drummer] at a couple of awards things we've done, and me and Tony stay in touch through emails, but that's about it. But it's good between us. It's like having brothers. You don't have to be in touch."
Butler is currently a member of Deadland Ritual alongside former Guns N' Roses drummer Matt Sorum, Billy Idol guitarist Steve Stevens and singer Franky Perez. He admits that he had no plans to join another band after Sabbath ended.
"I thought I'd been in my last band," he tells Classic Rock. "I even swore to myself that was it, never again. I didn't even pick up a bass for a year. I did believe in retirement – until I actually did it.
I got addicted to watching TV every day and became a couch potato. So when Matt Sorum called to ask if I'd be interested in joining
a band, I said 'yeah.' Life is better when I've got a band on the go, definitely. I've been in a band for the past fifty years. It's just what I'm used to. I thought I could do without it, but I can't. So I'm glad to come out of retirement. I'm trying to get it all off now, get all my fat off…" 
Read more at Classic Rock.
source: Classic Rock via Loudersound.com