BASSIST BOB DAISLEY THANKS "EACH AND EVERY" FAN FOR SUPPORTING HIM AFTER SHARON OSBOURNE SLAMS HIM IN AN INTERVIEW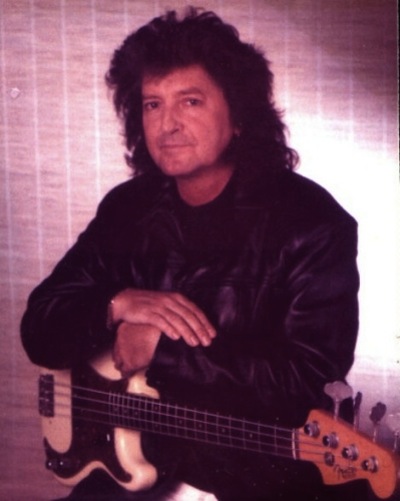 In a recent interview with Celebrity Access Encore, Sharon Osbourne slammed former Ozzy Osbourne bassist, Bob Daisley's, contributions to Osbourne's solo career, and even referred to the musician "a sad old f%$k."
Daisley has posted the following message on his Facebook page writing:
"I have to say, I'm truly moved and impressed by the fans who have left messages and supportive words. It's good to know that so many of you valuable people know so much about my history and are aware of the actual truth. I'd simply like to say a heartfelt 'thank you' to each and every one of you; I've read every single message that was posted.
Love to you all,
Bob Daisley."
Underneath his message, Daisley also posted picture of what appears to be a picture of the Ultimate Sin era Osbourne, with the caption, "When Ozzy thanked his 'Long-time lyricist and mate Bob Daisley', from Billboard Magazine, 1986.
Daisley has repeatedly said in interviews, and in his memoir, For Facts Sake, that he, [Drummer Lee] Kerslake and guitarist Randy Rhoads were initially led to believe they would be part of a band called Blizzard Of Ozz, with Ozzy as the group's lead singer.
Nine months ago, Sharon and Ozzy announced that Daisley had re-signed his U.S. publishing to their Blizzard Music Limited company after the 35-year reversion period. This new agreement encompasses songs co-written by Daisley from the first two Ozzy solo albums, which remain under the full control of Blizzard Music Limited worldwide.