BASSIST BOB DAISLEY SUES OZZY OSBOURNE FOR UNPAID ROYALTIES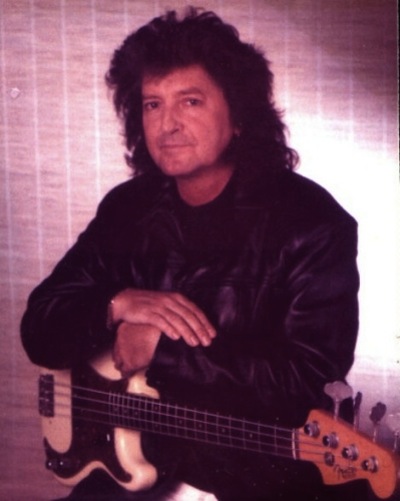 Ozzy Osbourne is being sued by his former bandmate Bob Daisley for unpaid royalties
Osbourne's lawyers have described former bandmate Bob Daisley's $2million lawsuit against him as "harassment."
Daisley played bass on Ozzy's first two solo albums and has writing credits on the hit 1980 single Crazy Train, for which he says he is owed $2m in unpaid performance royalties.
He is now suing the Black Sabbath frontman and his firm Blizzard Music Limited for the $2m, a claim Ozzy will "vigorously defend."
A statement from Ozzy's legal teams reads, "For the past 36 years Mr. Daisley has been receiving bi-annual royalty statements and checks from Blizzard Music, totalling in the millions of dollars, which have been routinely cashed.
Mr. Daisley has audited Blizzard Music accounts over the years using several different auditing firms who found no discrepancies. He has previously filed lawsuits in the UK and the US and has lost on each occasion.
We understand that Mr. Daisley is now in retirement and that these funds are his main source of income, so it is his right to be diligent with his money, but after 36 years, this is tantamount to harassment.
We would have hoped that after 36 years that Mr. Daisley would have lost his unhealthy personal obsession and resentment towards Mr. Osbourne's success. Blizzard Music and Mr. Osbourne plan to vigorously defend these proceedings."
Crazy Train was the first single from Ozzy's debut solo effort Blizzard Of Ozz and was written by Ozzy, Daisley and late guitarist Randy Rhoads.
Daisley is paid regular songwriting credits for the track and his lawsuit relates to performance payments only. He says that an audit carried out in 2014 shows Blizzard Music Limited has been "improperly deducting undisclosed fees before distributing royalties to Daisley."
Daisley's lawyer Alan Howard says, "While Mr. Osbourne was benefiting from the songs co-authored by our client, the audit shows that he was systematically short-changing Mr. Daisley.
Mr. Daisley had no choice but to bring this action to secure his fair share of the proceeds those songs have generated."
The lawsuit is the latest blow for Ozzy, who is receiving treatment for sex addiction. His marriage to Sharon Osbourne is on the rocks after it was revealed he had been having an affair with his hairdresser.
source: Classic Rock