ART OF ANARCHY DEBUTS "NO SURRENDER" LYRIC VIDEO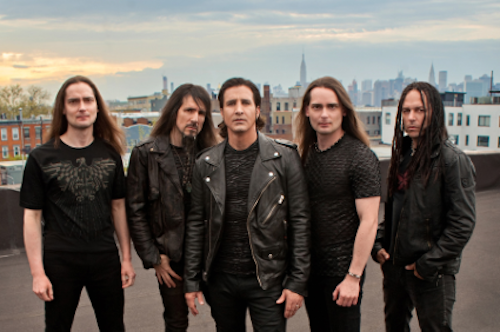 As previously reported, Art Of Anarchy, featuring new singer, Scott Stapp (Creed), will be releasing their new album, The Madness, on March 24th.
The band has posted a new lyric video for the gripping track No Surrender, which is also the instant-grat track, along with The Madness on all digital pre-orders starting tomorrow, Feb 24th. Listen to the song, below.
Stapp states: In No Surrender, I addressed those moments in life where you've reached a personal crossroads or crisis. That place where your back is against the wall and your left with two choices; cave in and crumble allowing whatever circumstance to break you forever, or to rise up and fight through holding on to that never give up spirit that lies deep within. I detail in the verses personal experiences, as I lived them, that have taken me to that critical place of choice. Am I to give up, stay down and fade away or get up, fight on and never surrender."
To watch a video for The Madness, please click here.
Pre-order at Amazon by going here.
For everything AOA, including upcoming tour dates and news on the band's upcoming album, head to artofanarchyband.com.