ARMORED SAINT RELEASE VIDEO FOR THIRD SINGLE, "MISSLE TO GUN"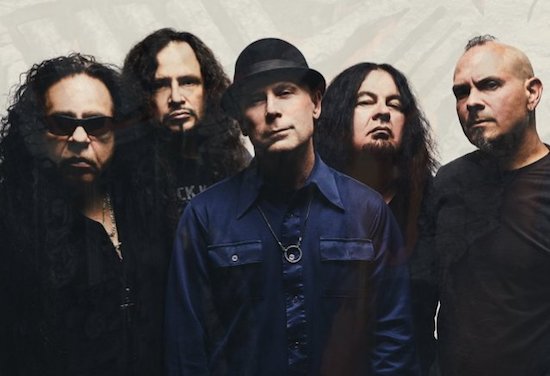 Armored Saint have released the video for Missile To Gun, the third single from their forthcoming album, Punching The Sky, which due October 23rd. Watch the clip below.
To view the video for the first single, End Of The Attention Span, please go here and to view the second single, Standing on the Shoulders of Giants, please click here.
Punching The Sky is available for pre-order in the following formats:
– digipak-CD
– ltd. digibook-CD/DVD (incl. 3 bonus tracks)
– 180g black vinyl (EU exclusive)
– clear purple / white marbled vinyl (EU exclusive – limited to 500 copies)
– dark violet marbled vinyl w/ 7″ & patch (Kings Road exclusive – limited to 300 copies)
– signal orange marbled vinyl (EU exclusive – limited to 200 copies)
– white w/ purple & red splatter vinyl (EMP exclusive – limited to 200 copies)
– purple / red melt vinyl (Kings Road exclusive – limited to 100 copies)
– deep purple marbled vinyl (US exclusive)
– lavender marbled vinyl w/ 7″ & patch (US exclusive)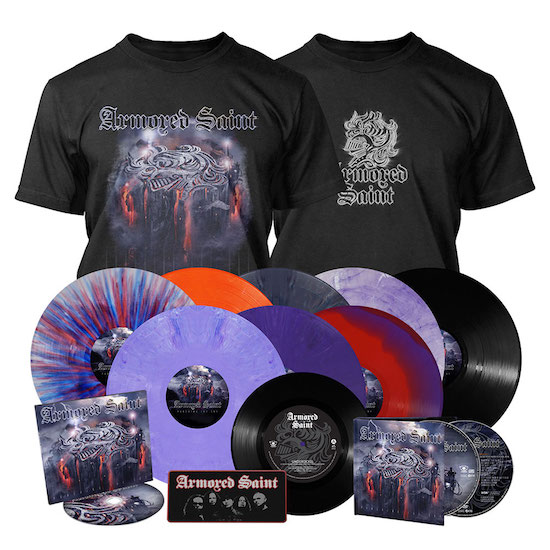 Punching The Sky track listing:
1. Standing On The Shoulders Of Giants
2. End Of The Attention Span
3. Bubble
4. My Jurisdiction
5. Do Wrong To None
6. Lone Wolf
7. Missile To Gun
8. Fly In The Ointment
9. Bark, No Bite
10. Unfair
11. Never You Fret
Armored Saint online:
armoredsaint.com
facebook.com/thearmoredsaint
twitter.com/thearmoredsaint
instagram.com/thearmoredsaint