AC/DC BASSIST CLIFF WILLIAMS SAYS HE IS ONLY COMMITTED TO DO A FEW LIVE SHOWS FOR "POWER UP"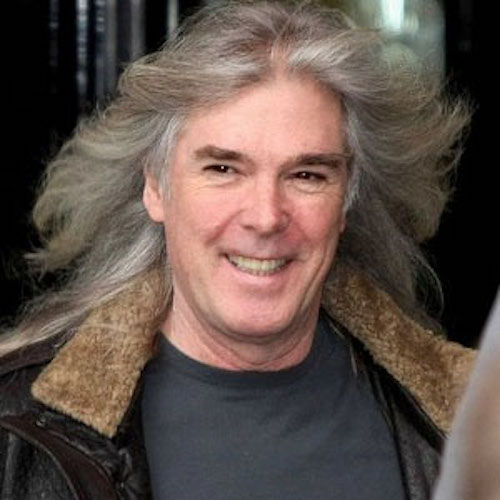 AC/DC bassist Cliff William recently spoke to Dean Delray's Let There Be Talk podcast about his decision to rejoin the band for the making of Power Up and his role in future live shows. Excerpts from the interview appear below via blabbermouth.net.
When asked if singer Brian Johnson's departure from the road was what led to his desire to stop touring, Williams replied, "It was before then. I spoke to Angus [Young, AC/DC guitarist] about it initially. I was at a point — and this is at the beginning of the Rock Or Bust tour — that I just felt, for me, it was time to hang it up. I knew that I didn't wanna keep doing these two-year tours, and I didn't wanna hold them back, so I made them aware of the fact that this was gonna be my last go-round. It was a tough tour to finish. God bless [Guns N' Roses singer] Axl [Rose] for coming in and helping us out, finish it up. He did a great job. And at the end of that, I was definitely — that was it for me. Done — just done. That compounded the whole thing."
According to the bassist, he wanted to take part in the recording sessions for Power Up as a tribute to Angus's late brother, founding AC/DC rhythm guitarist Malcolm Young, who died in 2017 from effects of dementia at age 64. Malcolm is credited as a writer on all 12 tracks on Power Up.
"If Back In Black has [late AC/DC singer] Bon Scott all over it, for me, Power Up has got Malcolm Young," he said. "This is for him. And it's the band that we played together with for 40-plus years. And I wanted to do that — I wanted to come back and do that.
We did some rehearsals earlier this year before this darn COVID thing popped up, and we had great rehearsals. The band was playing really well. So [they asked me], 'Do you wanna do a few shows? 'Sure'. A few shows. We were planning on doing that. Everyone goes home to their respective homes, and bang, we've been here ever since [because of the coronavirus-related shutdown]."
Cliff went on to confirm that his commitment was only for "a few" dates in support of Power Up.
"For both [my mental and physical] health," he said. "I definitely have some physical issues, which I won't bore you with the details of. But, yeah, it's tough. I'm very grateful for everything. It's been fantastic. But I just don't wanna do that anymore."
Williams recently revealed that a "terrible" bout with vertigo contributed to his 2016 retirement.
Power Up is due on November 13th.
Listen to Willams' entire podcast interview with Let There Be Talk, here.