ANTHRAX'S CHARLIE BENANTE SAYS THE BAND DESERVES TO BE IN THE ROCK N' ROLL HALL OF FAME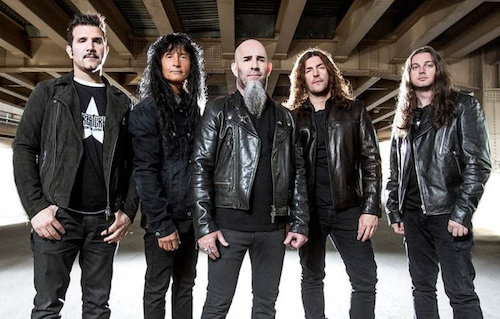 Earlier this month, the nominees for 2020's Rock And Roll Hall Of Fame were announced.
In a recent interview with Anthrax's Charlie Benante on Eddie's Sirius XM's Trunk Nation, the topic of the Rock Hall was brought up – with the drummer saying his band deserve to be inducted into the famed hall.
He said, "The reason why I think we should be nominated for The Rock And Roll Hall Of Fame is because of the stamp that we made on rock and heavy metal music.
If it wasn't for us, there would be a lot of bands that wouldn't be around today. I don't mean to sound, 'Oh, this guy's got a huge ego,' but we introduced a lot of people to rap music and to that whole style that became nu metal.
We never really talk about it too much, but since you brought it up, yeah. I think that's more important to The Rock And Roll Hall Of Fame, because of what genre it created and that genre created another genre."
Anthrax formed in 1981 and have released 11 studio albums, with their most recent being 2016's For All Kings.
additional source: Metal Hammer via loudersound.com