ANTHRAX STREAM NEW SONG, "BREATHING LIGHTNING"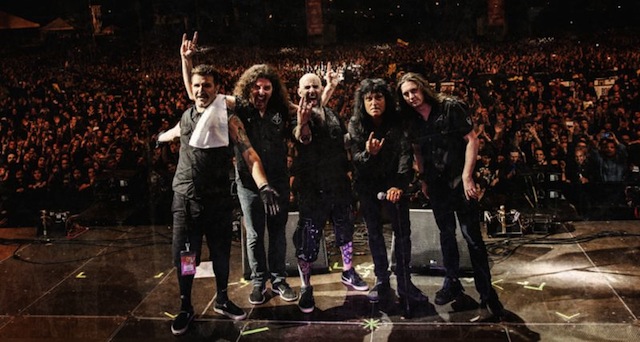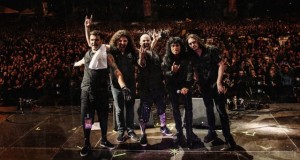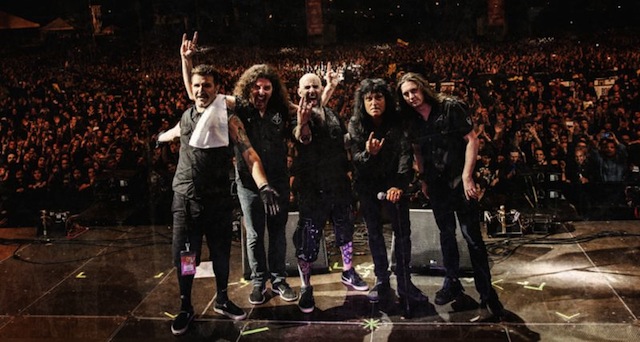 Anthrax are streaming another new song off their forthcoming new album, For All Kings, listen to Breathing Lightning below.
For All Kings is the band's 11th album and it is scheduled for release on February 26th, 2016.
Frontman Joey Belladonna recently said the watchword for the record was "variety," adding, "We have a lot of room to move and grow. We're capable of doing a lot of things – there's so many different ideas. There's going to be a lot to hear."
For All Kings will be available in a range of formats, including box set, 2CD digipak, double-vinyl and standard editions. To preorder, go to nuclearblast.de/en.
Anthrax recently released, Evil Twin the first new track from For All Kings, it can be streamed here.
In addition to releasing a new album, the band will also be touring with Lamb of God. It begins on January 15th in Pittsburgh, PA and winds down in Los Angeles, CA, on February 12th, at the Hollywood Palladium. To see the entire tour itinerary, please click here.
The band also released Spreading The Disease: 30th Anniversary Remastered Edition in November.
For All Kings track listing:
CD1:
1. You Gotta Believe
2. Monster At The End
3. For All Kings
4. Breathing Lightning
5. Suzerain
6. Evil Twin
7. Blood Eagle Wings
8. Defend/Avenge
9. All Of Them Thieves
10. This Battle Chose Us
11. Zero Tolerance
CD2 (Bonus Live CD):
1. Fight 'Em 'Til You Can't
2. A.I.R.
3. Caught In A Mosh
4. Madhouse