ANTHRAX STREAM LIVE VERSION OF "MADHOUSE," AS "SPREADING THE DISEASE" CELEBRATES IT'S 30 ANNIVERSARY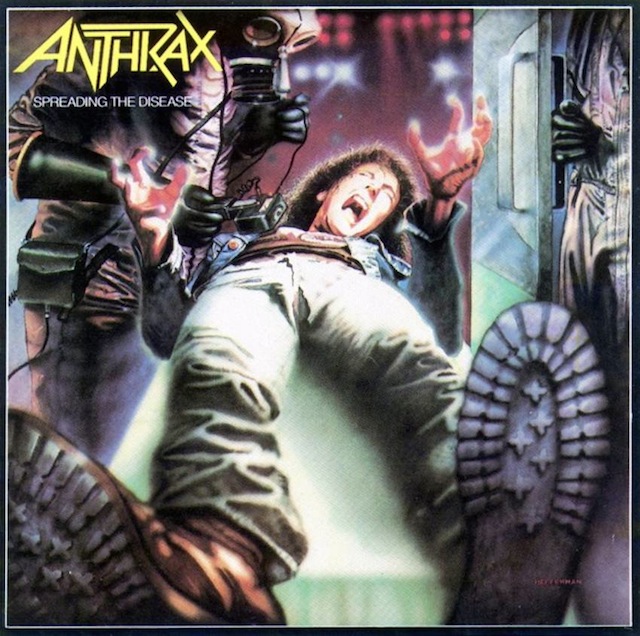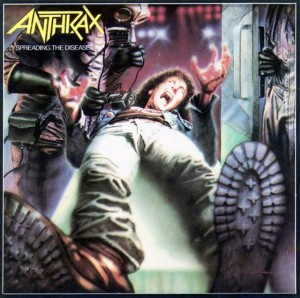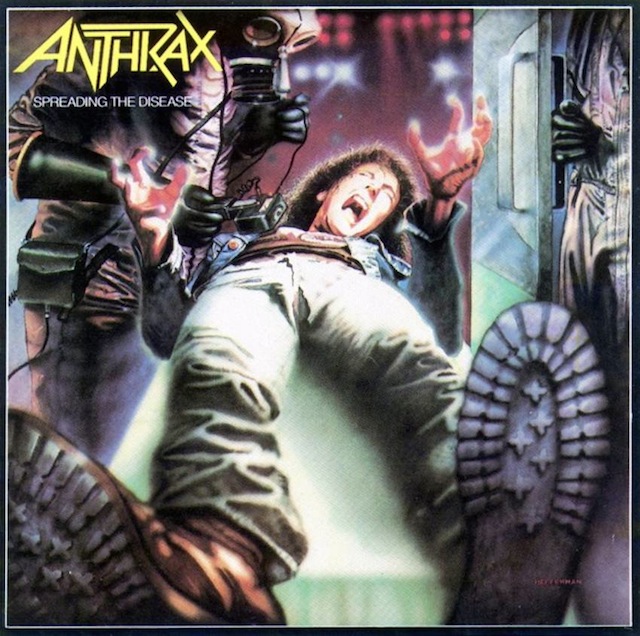 Anthrax have released a live stream of their classic tack Madhouse. It was recorded at Tokyo's Sun Plaza in 1987 and features on their Spreading The Disease: 30th Anniversary Remastered Edition, out now. Listen to it below.
Drummer Charlie Benante said, "We wanted to do something special for our fans to celebrate the anniversary of Spreading the Disease. We took the idea to Universal a couple of years ago and have been very hands-on with them, creating this special, deluxe edition that we think our fans will really like."
Anthrax will release their 11th studio album entitled For All Kings on February 26th. The band will also be hitting the road briefly in October, and will then tour the States with Lamb of God, beginning in January. Click here to view band's itinerary.
Spreading The Disease: 30th Anniversary Remasted Edition tracklist:
Disc 1:
1. A.I.R.
2. Lone Justice
3. Madhouse
4. S.S.D./Stand Or Fall
5. The Enemy
6. Aftershock
7. Armed And Dangerous
8. Medusa
9. Gung-Ho
10. Medusa (Joey Belladonna demo)
Disc 2:
1. A.I.R. (Live at Tokyo's Sun Plaza, 1987)
2. Metal Thrashing Mad (Live at Tokyo's Sun Plaza, 1987)
3. The Enemy (Live at Tokyo's Sun Plaza, 1987)
4. Madhouse (Live at Tokyo's Sun Plaza, 1987)
5. Howling Furies (Live at Tokyo's Sun Plaza, 1987)
6. Armed And Dangerous (Live at Tokyo's Sun Plaza, 1987)
7. Gung-Ho (Live at Tokyo's Sun Plaza, 1987)
8. Soldiers of Metal (Live at Tokyo's Sun Plaza, 1987)
9. Lone Justice (Rhythm track tape, 1984)
10. Gung-Ho (Rhythm track tape, 1984)
11. Metal Thrashing Mad (Rhythm track tape, 1984)
12. Raise Hell (Rhythm track tape, 1984)
13. Stand Or Fall (Rhythm track tape, 1984)
14. Aftershock (Rhythm track tape, 1984)
15. Armed And Dangerous (Rhythm track tape, 1984)
16. Madhouse (Rhythm track tape, 1984)
17. The Enemy (Rhythm track tape, 1984)
source: classicrock.teamrock.com