AFTER HIS INDUCTION, ARTIST STEVE MILLER THROWS SHADE AT THE ROCK N' ROLL HALL OF FAME STATING, "THE WHOLE PROCESS IS UNPLEASANT"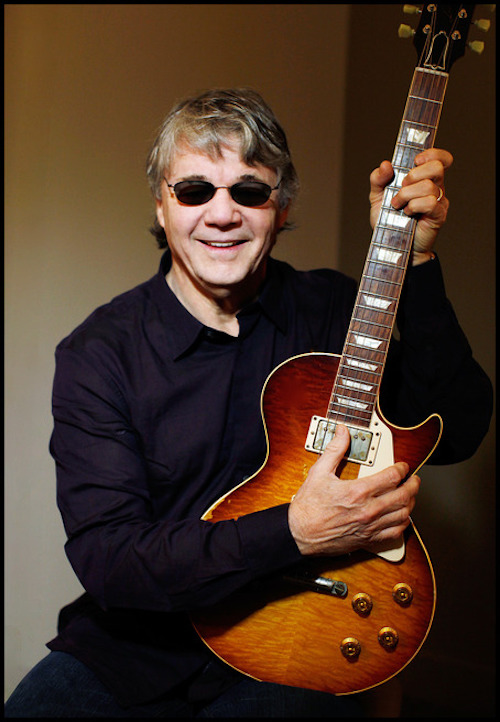 [Dana's note as per Eddie: We know Steve isn't hard rock, but we love his attitude!"]
Joe Coscarelli of the New York Times reports:
Steve Miller — of all people — brought some punk spirit to the Rock and Roll Hall of Fame induction ceremony on Friday night at the Barclays Center in Brooklyn.
The singer, guitarist and space cowboy, known for smooth 1970s hits like The Joker, used his onstage acceptance speech to tactfully allude to the Rock Hall's opaque nomination process and poor track record on inducting women.
Backstage, he unleashed more of his feelings.
Asked to expand on his criticisms of the organization, which was founded by industry heavyweights like Jann S. Wenner of Rolling Stone and has its museum in Cleveland, Mr. Miller said, "The whole process is unpleasant," suggesting that it be "changed from the top to the bottom."
"They need to respect the artists they say they're honoring, which they don't," the singer continued, making references to issues like licensing agreements between the show and its honorees.
Mr. Miller, 72, then turned to the ceremony itself. "When they told me I was inducted they said, 'You have two tickets — one for your wife and one for yourself. Want another one? It's $10,000. Sorry, that's the way it goes,' " he said, adding, "What about my band? What about their wives?"
When a publicist for the Rock Hall tried to interrupt him, Mr. Miller persisted. "No, we're not going to wrap this up — I'm going to wrap you up," he said. "You go sit down over there and learn something."
"This is how close this whole show came to not happening because of the way the artists are being treated," Mr. Miller said, holding two fingers very close together.
Read more at the New York Times.
The Rock N' Roll of Fame induction ceremony will air on April 30th on HBO.
source: nytimes.com