ACCEPT RELEASES LYRIC VIDEO FOR TITLE TRACK TO FORTHCOMING ALBUM "TOO MEAN DIE," DUE JANUARY 2021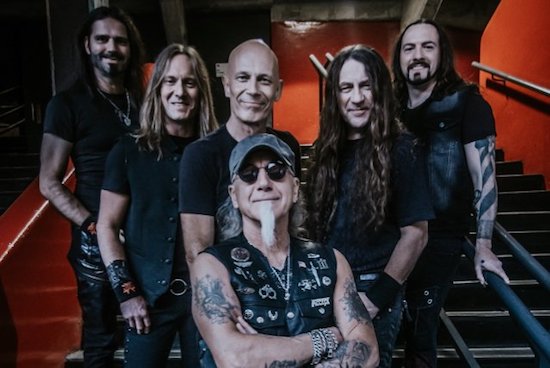 Accept have released a lyric video for the title song of their forthcoming album, Too Mean To Die, which will be released in January 15th, 2021. Listen below.
Accept guitarist Wolf Hoffmann explains, "We decided to not let ourselves be overly influenced by current events. Fans will get a hard, direct and uncompromising metal album, but, of course, accompanied with a wink: we are too mean to die! Weeds do not go away! Accept do not let themselves get down."
The first single from Too Mean To Die, The Undertaker, was released in a two-track format, with a previously unreleased live version of Life's A Bitch recorded in Oulu/Finland 2019. It is available digitally and as exclusive seven-inch vinyl in three colors, each limited to 300 pieces. Colors for Europe are gold and marble and red for the USA. Watch the clip, below..
Too Mean To Die track listing:
1.Zombie Apocalypse
2. Too Mean To Die
3. Overnight Sensation
4. No Ones Master
5. The Undertaker
6. Sucks To Be You
7. Symphony Of Pain
8. The Best Is Yet To Come
9. How Do We Sleep
10. Not My Problem
11. Samson And Delilah
Accept lineup::
Wolf Hoffmann – Guitar
Mark Tornillo – Vocals
Christopher Williams – Drums
Uwe Lulis – Guitar
Martin Motnik – Bass
Philip Shouse – Guitar