THE METAL GOD SAYS IF HIS AUTOBIOGRAPHY WAS EVER MADE INTO A MOVIE, PERHAPS JOHNNY DEPP, OR TIMOTHÉE CHALAMET, COULD PLAY HIM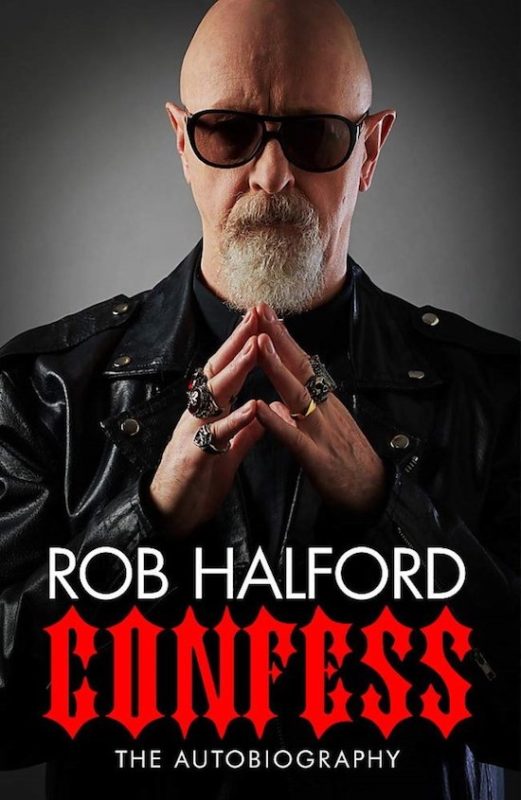 Greg Prato from Songfacts spoke with the Metal God, Rob Halford. Highlights from interview appear below.
Songfacts: What made you decide to write your autobiography at this point in your life?
Rob Halford: There's a couple of things, really. I'm a 69-year-old metalhead, and I think that as time moves on, it's always good to try and hammer down all the facts and the memories that you have while you can. Not saying that's going to dissipate, but I've had a lot of metal miles under the belt by now.
I was approached a long, long time ago about making a book and I just wanted to wait until I felt it was the appropriate time. It had arrived, and here it is.
And then secondly, there's always the chance that you might get the unofficial autobiography that tends to crop up. Just because everybody knows me for who I am – I'm a pretty straightforward/direct guy and keep it real and legit. I always think if it comes from the official source, then a book like this has more merits and it has more value.
Songfacts: One of my favorite parts of the book was when you discuss recording British Steel at Tittenhurst Park, a mansion that was then-owned by Ringo Starr, and previously owned by John Lennon and Yoko Ono.
Halford: I found that famous obelisk – that Perspex obelisk [spotted in the video for Imagine] – that is now in my valuable care. I've always said since the book has come out and I talk about that story, of facing that dusty cupboard of neglected objects stuck in the dark in the corner, I kind of "put it into my care" – that's the best way to say it. I didn't nick it.
But I'll tell you some of the sweet things. I used to go out jogging every morning before we'd start work. I'd jog around the park and it's just the feeling that you'd have as a person that has been so attracted to The Beatles, especially from my early childhood when their music really connected to me deeply. Here I am, jogging around the grounds of this house of two of the most famous musicians in the world – two game-changing musicians. Jogging around, and looking back at the house, and then seeing the lake where you see the clip of John and Yoko in that rowboat. It was like a dream. Absolutely unbelievable.
And then, just walking through the house – again, as a fan, as well as a musician – and just imagining all the great things that happened there, including the Imagine video, of course. For me, that was an extra special experience.
Songfacts: What was the lyrical inspiration behind "You've Got Another Thing Comin'"?
Halford: Just this attitude that we've always had in Priest. And I dare say, we've always had in our personal way of dealing with issues that are sent to challenge us.
One life, I'm going to live it up…
If you think I'll sit around as the world goes by, you're thinking like a fool
All this kind of stuff… You've Got Another Thing Coming.
It's also wrapped up in the heavy metal community culture of the way we support each other with our metal. It's very much a song of hope and rising above the issues or difficulties that come your way. It's a song of resilience, as well.
Songfacts: If Confess is made into a movie, who should play the role of Rob Halford?
Halford: Oh, I don't know. I really wouldn't know where to begin. There are some amazing actors out there, and they're multi-talented. I haven't got a clue. Maybe my friend Johnny Depp would have a go. There's also an amazing actor, Timothée Chalamet, who just has some incredible chops. It's a lot of fun to think about. We'll all be surprised if and when it happens.
Read more at Songfacts.