YNGWIE MALMSTEEN ANNOUNCES SPRING NORTH AMERICAN TOUR DATES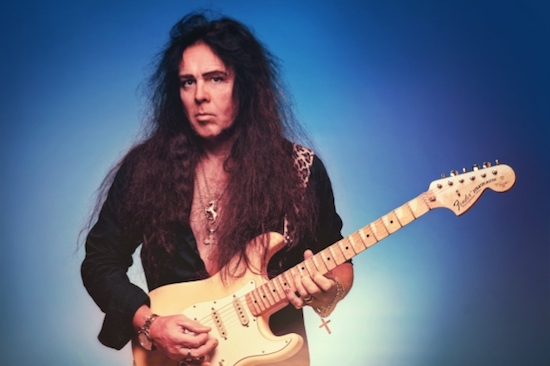 Guitarist Yngwie Malamsteen has announced North American tour dates.
5.3 Patchogue Theater (Patchogue, NY)
5.4 Tally Ho Theater (Leesburg, VA)
5.6. Wall St Theater (Norwalk, CT)
5.8 M3 (Columbia, MD)
5.9 Sugar Loaf Performing Arts Center (Chester, NY)
5.11 Stranahan Theater (Toledo, OH)
5.12 Arcada Theater (St. Charles, IL)
5.14 The Odeon (Cleveland, OH)
5.16 Oriental Theater (Denver, CO)
5.18 Virginia Street Brewhouse (Reno, NV)
5.19. Canyon Agoura (Agoura Hills, CA)
5.20 Canyon Montclair (Montclair, CA)
5.21 Tower Theater (Fresno, CA)
5.22 Canyon Santa Clarita (Santa Clarita, CA)
5.24 The Marquee (Tempe, AZ)
5.25 Rialto Theater (Tucson, AZ)
5.29 Casa Loma Theater (St Louis, MO)
6.3 Plaza Live (Orlando, FL)
6.4 Parker Playhouse (Ft Lauderdale, FL)
Malmsteen's latest release, "Parabellum", was released in July through Music Theories Recordings/Mascot Label Group. Only four of the songs on the LP feature vocals. The album title is Latin, translating to Prepare For War, listen to the first single, Wolves At The Door, here.