KISS FRONTMAN GENE SIMMONS DISCUSSES HIS NEW BOOK, "ME, INC.: BUILD AN ARMY OF ONE, UNLEASH YOUR INNER ROCK GOD, WIN IN LIFE AND BUSINESS"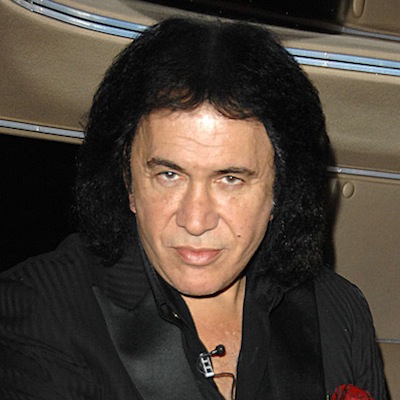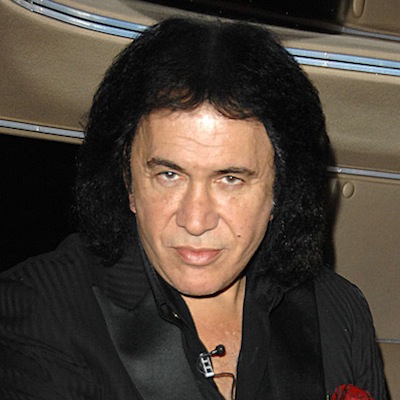 Justin Tedaldi of the Examiner spoke with KISS frontman Gene Simmons about his latest book, Me, Inc.: Build an Army of One, Unleash Your Inner Rock God, Win in Life and Business (out October 21st) and other topics. Excerpts appear below.
Examiner: What was the inspiration for this book?
Simmons: Life, really. I'll ask you this question and see if you can answer it. You went to high school, I presume.
Examiner: Sure did.
Simmons: What was the name of the class that prepared you for what you do now for a living?
Examiner: I don't believe there was one.
Simmons: How about that? Because I didn't have a class that prepared me for this or the restaurant business or the football business or being in a rock band or branding or the television business or the movie business or the corporate speaking things—none of it. There is no class for that. In essence, it whittles down—although I didn't understand it in those days—you have an inferred fiduciary duty to yourself, to learn people skills, language skills, have the right thing, be at the right place, and at the right time. And surround yourself with people who are smarter, not stupider, than you are. And get rid of all losers in your life and make smart life decisions.
Like, don't get married, guys. Different rules for girls. Don't get married in your early twenties—you're an idiot; you're still full of c—. You haven't made your fortune, and why would you want to take on mortgages, kids, and, well, divorce, because statistics say you will get divorced, and in certain households of certain ethnic and/or racial groups, 80% of households don't have a father—they run out. And if you're of a certain religious belief, you might have ten kids. Why would you do that? When each child could cost a million dollars by the time they graduate college. A million dollars! That's pretax; that means two million dollars per child at the highest tax rate—the highest tax rate just earn more than 250,000 dollars.
So the book is sort of Cliff Notes of life and business, because life is business. And the thing that made me write the book is sort of my personal journey to learn what I learned, and then more importantly, how to implement that. In other words, how to use what I know, and how to make a lot more money. And I make a lot of money. Not just with a rock band.
Examiner: You penned a memorable back cover blurb for Joe Perry of Aerosmith's new book, saying, "When I grow up, I want to be Joe Perry." How did that come together, and why do you want to be Joe Perry?
Simmons: Well, he asked me to write that and I'm trying to make nice. Wouldn't you say nice things if I asked you to write the foreword to my book?….My thing is really: I make a living, I don't need to write this book, but I think it's an important book to write.
Examiner: You wrote the first KISS memoir as a member of the group back in 2001 with KISS and Make-Up. Would you be interested in penning another memoir at some point?
Simmons: Sure. But…maybe I'll wait until the day that KISS ends, which is not happening anytime soon. We have a KISS golf course and LA KISS the football team, and all kinds of KISS stuff. And we continue to tour the world and have a great time. I think the only reason to write another sort of memoir is gonna be at the end of the train ride, when we look back and say, "What a crazy trip this has been" kind of thing….
What I'm trying to do [with Me, Inc.] is not to be so full of myself, and just be willing to kick people in the nuts and say, "Look, this is really important; you've gotta cut the sh— out." And we all need that; I do, too. You know, if I stuff another piece of cake in my mouth, Shannon walks over and says, "Hey! Get out of here; put that down, you know it's not good for you." We all need that. And in life and business and anything else.
Go to the Examiner to read the entire interview.
source: examiner.com
source: