WOLFGANG VAN HALEN ENGAGED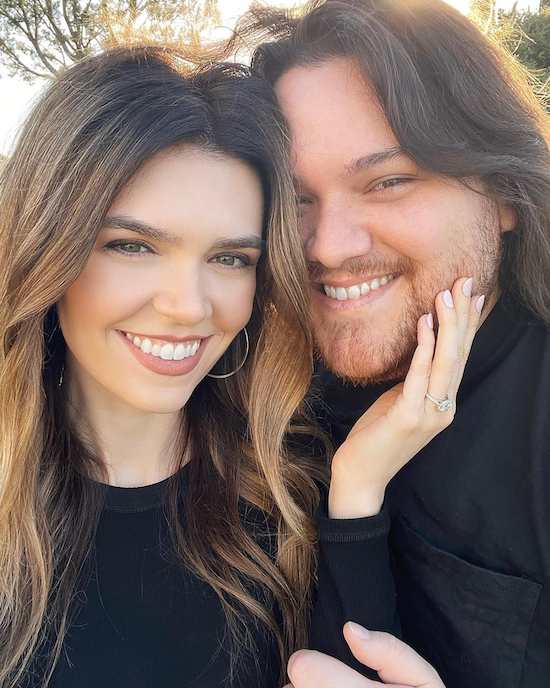 Wolfgang Van Halen is engaged is to girlfriend of six years, Andraia Allsop.
The progeny of iconic Van Halen guitarist Eddie Van Halen, and actress Valerie Bertinelli, posted the news on Instagram on Wednesday (July 6th).
Although the 31-year-old musician has kept his relationship with the software engineer under wraps, she did accompany him to the 2022 Grammys in April.
[Dana's note: We here at EddieTrunk.com want to wish Wolfgang, and his fiancee, Andraia our congratulations and wish you both a lifetime of happiness, discovery and lots of love.]
In an interview with our very own, Eddie Trunk, Wolfie said  he is looking forward to recording his next album.