WOLFGANG VAN HALEN DISCUSSES WHY VAN HALEN'S "A DIFFERENT KIND OF TRUTH" IS NO LONGER AVAILABLE ON STREAMING PLATFORMS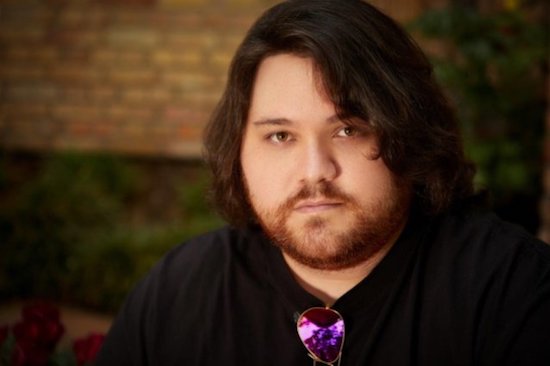 This past Friday (10/27) Wolfgang Van Halen was a guest on Eddie's Sirius/XM show, Trunk Nation With Eddie Trunk, where the two discussed how Van Halen's album, A Different Kind Of Truth, is no longer available on streaming services.
Wolfgang explained to Eddie (via blabbermouth.net), "Yes. The contract ran out on putting it up on streaming services. So we've been working on getting it back, but there are some people involved who do not like that record and are not making it easy to get it back up."
When asked if these "people" that are preventing it from going back on the streaming services "were involved in the record," He replied: "Yeah." With Eddie following up, by asking, "Might that person commonly be known by three initials?", apparently referring to singer David Lee Roth, Wolfgang hesitated for a second before replying: "Probably. I mean, yeah, you can put it together. I hate to say it, because people will think I'm making stuff up, but it's, like, man, I'd love to have the record back up there, but he doesn't like it and he's not working with us to get it back up there. So I hope people who like it have a physical version of it. [Laughs]"
Eddie Trunk then asked Wolfgang, who currently fronts his own band called Mammoth WVH, if he has a relationship with Roth and if he has "any idea why things are so difficult" when it comes to the singer signing off on any Van Halen-related projects. Wolfgang replied, "No, I don't. I think that's why I'm having such a wonderful time with Mammoth. I think throughout my time in Van Halen, you learn things that you wanna do and you wanna apply, and then you also learn things that you don't wanna apply. And I think that's why I've been so excited to do Mammoth and to have something from its inception be something pure where you can talk about things and there's not really any big challenges other than weathering the storm together instead of the storm being dealing with each other. You know what I'm saying?"
On October 15th, Wolfgang recently married his long time fiancee, Andraia Allsop.
Van Halen was reportedly escorted down the aisle by his mother, actress Valerie Bertinelli, to an instrumental song called 316, written by Eddie for his son.