MICK MARS PRESENTS LEAD SINGLE, "LOYAL TO THE LIE" FROM HIS FORTHCOMING ALBUM, "OTHER SIDE OF MARS"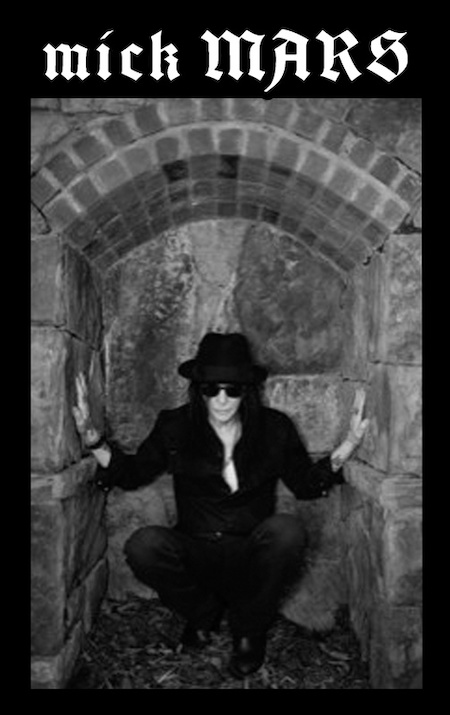 Sharing a thought tied to the leadoff track Loyal to the Lie, [guitarist Mick] Mars shares, "I wanted to do something that was just big and mean," Mars says with a laugh. But no matter what direction he's going in on The Other Side of Mars, what ties it all together is "that people are going to hear my tone – my sound," Mars says. "I am what I am. Nobody else can do it. And like everyone, I've got a limited number of years. So, I'm gonna do all I can to do a lot of stuff." 
Mars enlisted a crack team of musicians to help him along the way. A key contributor to the project was Winger and former Alice Cooper keyboardist (and, like Mars, Nashville resident) Paul Taylor, who, in addition to performing on the record and assisting Mars in co-writing many of the tracks, introduced the guitarist to powerhouse vocalist Jacob Bunton. "Jacob came into the studio and it was like, bam." Mars recalls. "And I just said, 'Yeah, he's the guy.' And most of his vocals were one take." 
The supporting band was rounded out by Korn drummer Ray Luzier, bassist Chris Collier and singer Brion Gamboa, who contributed lead vocals to two songs. Mars reflects, "those required a little bit more of an angsty, desperation kind of thing. And Brion really came to the table with that." Alongside playing bass on all songs recorded, Collier mixed and mastered the debut solo album.
But while Mars surrounded himself with a new cast of players for the sessions, there was one figure who represented a significant link to his storied past: Michael Wagener. The much-lauded German producer and engineer worked behind the boards on Mötley Crüe's 1981 debut, Too Fast For Love, and his relationship with Mars stretches even further back. "I had known him for a long time, and I actually brought him to Mötley," Mars says. Working with Wagener this time, the guitarist continues, "he had such an understanding of where I wanted to go with the material. And he never said 'Hey, do this,' or tried to change my mind or anything like that. He was just really, adamant about recording what I wanted to record, and making sure we recorded it right."
The result is a record unlike anything Mars has offered up in his more than 40-year career.