WHITESNAKE TO RELEASE NEW LIVE 2-CD PACKAGE "MADE IN BRITAIN-THE WORLD RECORD" IN JULY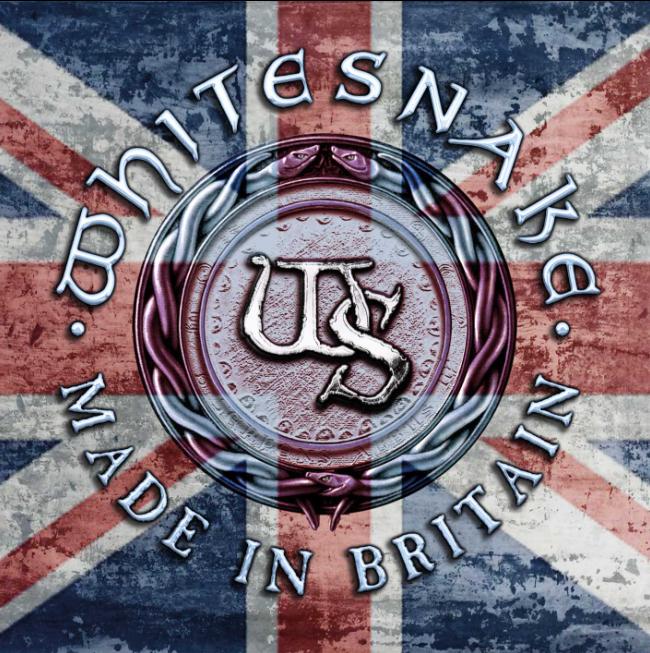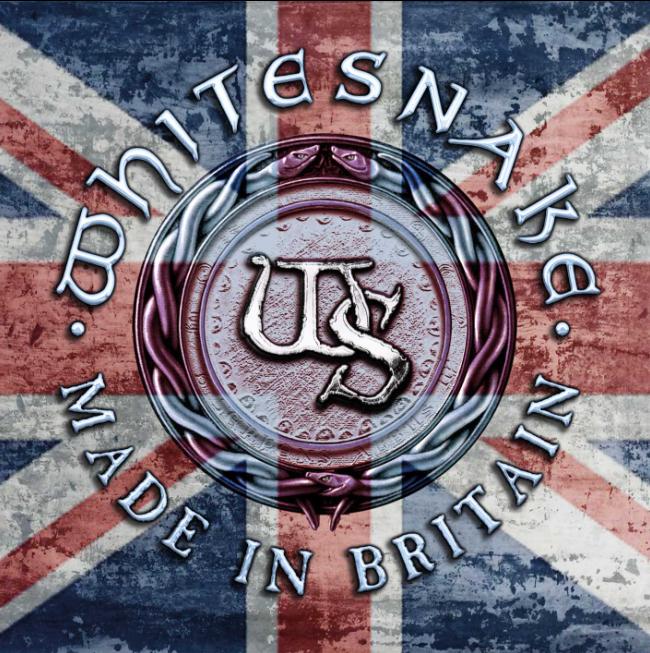 Frontiers Records is pleased to announce an explosive new double live album from legendary rock band, Whitesnake. Made In Britain-The World Record, will be released as a 2-CD set in Europe on July 5th and in North America on July 9th.
During 2011, the mighty Whitesnake embarked on one of their most successful world tours in recent times, performing 96 shows in more than 35 countries, starting in North America in May until the second UK run in December. The request for another live album came from Whitesnake's incredibly loyal fans – never ones for being notoriously shy about insisting what they want from their favorite band. Before heading out on the Forevermore World Tour 2011, the decision was made to record every performance on the tour.
After spending the early part of 2012 editing and mixing the Whitesnake: Made In Japan DVD, the production team consisting of The Brutal Brothers (Whitesnake frontman David Coverdale and Doug and Mikey Mac), had the task of listening to over 90 shows and 130 hours of Whitesnake performances. Inspired by the performances from the 9 sold-out UK shows and a further 87 performances from around the world, the live albums Made In Britain and the accompanying The World Record were born. The recent Forevermore songs shine as brightly as classic Whitesnake songs such as Is This Love, Still Of The Night and Here I Go Again, all performed with feverish energy, encouraged by remarkably enthusiastic audiences from Newcastle to Sao Paolo. Please see below for the full track listing.
Musicians on Made In Britain-The World Record include David Coverdale (vocals), Doug Aldrich (guitars), Reb Beach (guitars), Michael Devin (bass), Briian Tichy (drums) and special guest Brian Ruedy (keyboards).
Made In Britain-The World Record track listing:
CD1 – Made In Britain:
Best Years
Give Me All Your Love
Love Ain't No Stranger
Is This Love
Steal Your Heart Away
Forevermore
Love Will Set You Free
My Evil Ways
Fare Thee Well
Ain't No Love In The Heart Of The City
Fool For Your Loving
Here I Go Again
Still Of The Night
CD 2-The World Record:
Bad Boys
Slide It In
Lay Down Your Love
Pistols At Dawn
Snake Dance
Can You Hear The Wind Blow
Fare Thee Well; One Of These Days
The Badger
Deeper The Love
Soldier Of Fortune
Burn/Stormbringer
Watch a trailer for Made In Britain-The World Record below.
Formed in 1977, and steered by the legendary David Coverdale, Whitesnake carry a rightful reputation as one of the world's leading rock bands. Coverdale's blues roots, combined with a feral sense of rock and roll, have consistently shaped the 'Snake's sound along with Coverdale's love and appreciation of impeccable musicianship. Whitesnake's ascent to the very top of the rock n' roll heap was confirmed with 1987's self-titled mega-platinum album, which saw two massive Top 10 hits, two #1 singles with Here I Go Again and Is This Love and a virtual 24-hour domination of MTV around the world. David Coverdale was recently named one of Revolver's "100 Greatest Living Rock Stars" and the UK's Kerrang voted Coverdale the "Last Great Rock Star."