WENDY DIO SAYS THERE WAS NEVER ANY BAD BLOOD BETWEEN RONNIE JAMES DIO AND OZZY OSBOURNE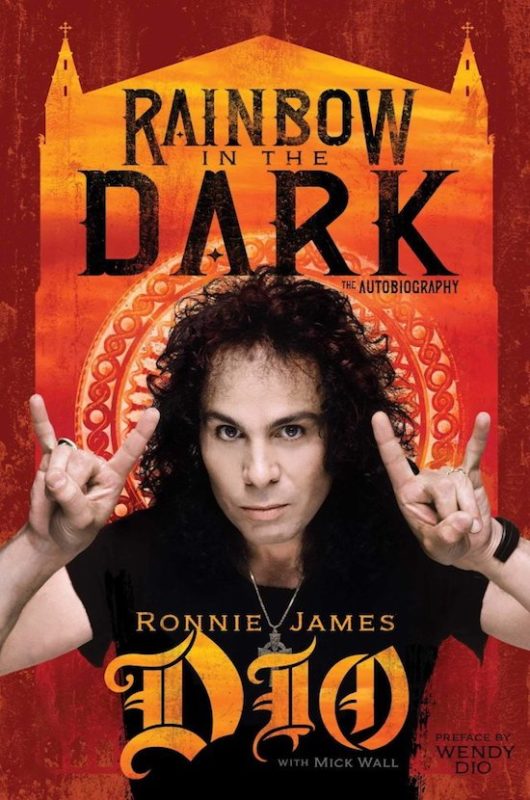 Ronnie James Dio's wife and manager Wendy Dio spoke to Trevor Joe Lennon about the iconic singer's just-released memoir, Rainbow In The Dark: The Autobiography, which she, along with writer Mick Wall, completed after the vocalist's death.
When asked if there was "peace" between Dio and the man he replaced in Black Sabbath, Ozzy Osbourne, in the later years, Wendy said (as per blabbermouth.net), "I don't think there was ever really a lot of problems there. They both did their own thing, and they both were successful at it. Maybe Don Arden [Sharon Osbourne's father and former manager for both Ozzy and Black Sabbath] had some problems there in the beginning when Ronnie was in Black Sabbath, but I don't think there was any bad blood between [Ronnie and Ozzy]."
"The press tries to make bad blood all the time about everybody — they're trying to get people to fight with each other, 'cause it's good for press or whatever," she continued. "No, I don't think [there were any issues between Ronnie and Ozzy]. We just didn't run in the same circles."
This past April, former Black Sabbath, Dio and Heaven & Hell drummer Vinny Appice told Another FN Podcast With Izzy Presley that not all Black Sabbath fans embraced Dio when he first joined the band. "Ronnie had to put up with people in the front, like 'Where's Ozzy?' signs and all this 'Where's Ozzy?' stuff, and he had to do that," he said. "And he hated singing those songs — he hated singing Iron Man and Sweet Leaf and the Ozzy songs. That's why eventually [Sabbath reformed as] Heaven & Hell years later, so we didn't play the old [Ozzy-era] stuff anymore."
Dio replaced Ozzy Osbourne in Black Sabbath in 1980, recording the Heaven And Hell and Mob Rules albums, plus Live Evil, before leaving in 1982. He rejoined the group ten years later for an album called Dehumanizer, and again teamed with the group under the Heaven & Hell moniker. The band released an album called The Devil You Know in 2009.
Dio passed away of stomach cancer on May 16th, 2010 at the age of 67.
Rainbow In The Dark: The Autobiography was released on July 27th through Permuted Press.
Dio was renowned throughout the world as one of the greatest and most influential vocalists in heavy metal history. The singer was diagnosed with cancer in late 2009.