WENDY DIO REMEMBERS RONNIE JAMES DIO ON THE 10TH ANNIVERSARY OF HIS PASSING, SAYING THE SINGER LOVED SPORTS AS MUCH AS MUSIC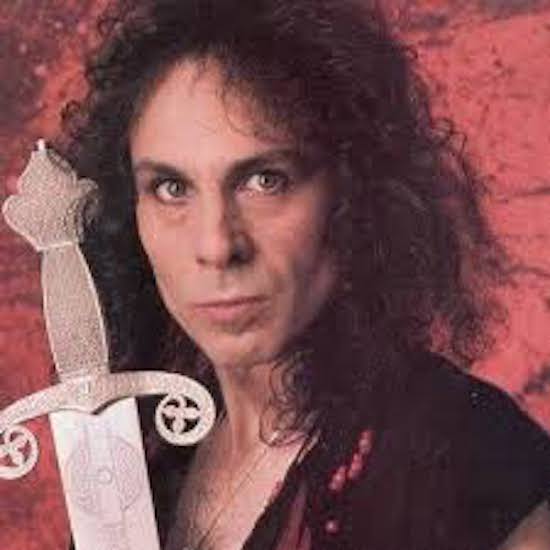 Greg Prato of Consequence of Sound spoke with Wendy Dio on the 10th anniversary of the iconic singer, Ronnie James Dio's, passing. Excerpts appear below.
Discussing the recent comments by Black Sabbath's Tony Iommi that he would currently be working with Ronnie if [he were] was still alive:
Wendy Dio: Absolutely. Ronnie loved working together with Tony. It was the joy of his life. And I'm so happy that they got back together again before Ronnie passed away. Because it was the something he loved doing.
On whether Ronnie regretted never burying the hatchet with [guitarist] Ritchie Blackmore:
Wendy Dio: I don't know about that. Obviously, it was a shame. Ronnie was very young when he joined [with] Ritchie, and he changed as a person – he became his own person. He thanked him for the opportunity that Ritchie gave. I don't think they really had a hatchet to bury – they just didn't really talk to each other. I don't think there was any bad feelings after Ronnie left. There were maybe bad feelings for a short while – but not later.
Speaking about what Ronnie enjoyed other than music:
Wendy Dio: Sports. He was a huge sports fan. He could tell you anything about any sport – anywhere. He used to sit and write with a guitar on his lap while watching sports all the time. He would have loved to been a sports player if he was tall enough – or if his parents let him…
On the status of Ronnie's autobiography and a planned documentary:
Wendy Dio: I'm working together with Mick Wall, who has written books about everybody in the rock business – he's from England. Ronnie had been writing his memoirs and he wrote up to about the end of Rainbow, and we found some other scribblings on his computer after he passed away – so there is a bit more…We were looking for the beginning of 2021 [for the book's release], but now it's on hold, of course – the same with the documentary. I'm working on a documentary about Ronnie's life with BMG, which is totally different to the book. With lots of photos and videos of Ronnie going through his whole life, and interviews with lots of different people that had been in Ronnie's life.
Discussing the response to the Dio hologram shows:
Wendy Dio: We have two different things – we have people that are negative and we have people who are positive. And everyone is entitled to their own opinion, but I think they should see it before they pass judgement…It's an experience – it's not just a hologram, it's a whole experience…It's a tribute to Ronnie. It's not a cash grab – because it has cost us over two-million dollars – and we are in the midst of doing another one, which will cost even more money…But yes, I would like to continue with it. I think it's something that is a tribute to Ronnie and it's for the fans that like to see Ronnie back up on stage, and for the people that never had seen Ronnie.
Read more at Consequence of Sound.