WATCH SMITH/KOTZEN PERFORM IRON MAIDEN'S "WASTED YEARS"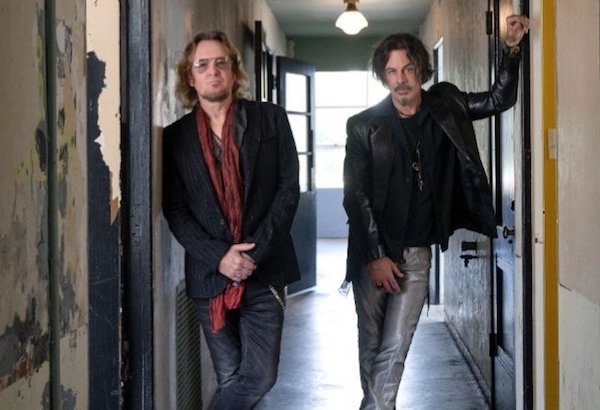 As previously reported, Smith/Kotzen have announced tour dates, and are currently in the midst of their US portion of shows.
Some fan footage was posted of the band performing the Iron Maiden classic Wasted Years, watch it below.
For the US dates, joining Smith and Kozten onstage are Richie's wife, internationally acclaimed bass player Julia Lage, formerly of the Latin Grammy-nominated Brazilian rock band Barra Ds Saia. and drummer Bruno Valverde of Angra.
Smith/Kotzen's eponymous debut album was released globally through BMG in March 2021 to media and fan acclaim, charting No. 10 on Billboard's Top Album Sales chart in the U.S., Top 20 in the U.K. as well as in other major markets such as Germany, Japan and Canada. A follow-up EP, Better Days, featuring four new tracks was released on November 26th in conjunction with international Record Store Day's Black Friday event. Read more about this special release, here.
Smith is best known as one of Iron Maiden's principal guitarists, having also enjoyed success as a solo artist. Kotzen is the frontman for The Winery Dogs as well as having been the guitarist for both Mr. Big and Poison during his long and acclaimed career, which has to date seen him release more than 20 solo albums. Both artists are also prolific songwriters.