VINCE NEIL "UNIVITED" FROM PLAYING AT DONALD TRUMP'S INAUGURATION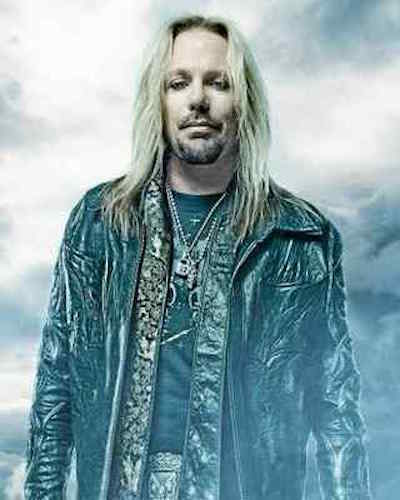 Despite an earlier report via Billboard, it seems Motley Crue frontman, Vince Neil, will no longer be performing at President elect, Donald Trump's, inauguration. The singer says he was "uninvited" from playing at the event.
Neil tells TMZ, ""Well, here's the thing. I was asked to do the inauguration, like, two months ago, no matter who won. We had no idea, obviously, who was gonna win. And we said, 'Absolutely,' so I wanted to play the inauguration. We gave all of our passports — of the band and crew — to Secret Service, [and] they went through everything. And so, as far as I knew from that, we were playing. We were invited, and then, it turns out, when the Republicans won, we were uninvited. "
He continued, "I didn't know about the Democratic part of asking us to play. I assumed what it was was it doesn't matter who won, it's still a big party, right? But I guess it's not. I guess there's more politics involved in the bands playing than I really thought there was."
Neil added, "I just found out about this today when all this stuff kind of came out that we were playing. I said, 'What happened?' I asked my guys. And they said, 'Well, no.' Once Trump won, it's all politics. And I don't know who's playing Trump's party, but God bless 'em."
Neil will appear on the next season of The Celebrity Apprentice, NBC's long-running business reality show previously hosted by Trump. Trump has been replaced by actor/former California governor, Arnold Schwarzenegger.
additional source: blabbermouth.net