VINCE NEIL ON PLAYING MOTLEY CRUE SONGS AS A SOLO ACT, "I LOVE THE FANS' REACTIONS WHEN THEY HEAR THE SONGS"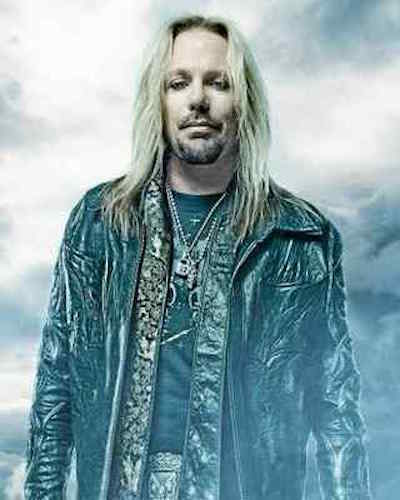 Singer Vince Neil was a recent guest on Eddie's SiriusXM show, Trunk Nation. Quotes from the interview appear below (as per blabbermouth.net).
On still performing Motley Crue songs live as a solo artist:
"It's a cool thing, because I love Motley Crue, I love Motley Crue's music, and I love singing, and I love the fans' reactions when they hear the songs. Whether we're playing in front of a thousand people or twenty thousand people, I can only see the front row anyway. So I'm happy for me and for the fans to be able to still hear that music after Motley Crue is finished."
Talking about how he likes to insert deeper cuts into his solo set:
"Like [the] songs Red Hot and Piece Of Your Action, we didn't have [them] in the set for a long time, and then I was, like, 'Yeah, let's just go ahead and let's do this. Then we added Red Hot and we stopped doing it for a while, and then we just added it again…The old songs are… Motley didn't play all these old songs, and I enjoy singing these old songs, so it's fun for me and it's fun for the band and it's fun for the crowd."
Neil's solo band includes Dana Strum and Jeff Blando from Slaughter, along with drummer Zoltan Chaney.