VIDEO OF THE NEW LYNCH MOB LINE-UP PERFORMING AT THE WHISKY A GO-GO POSTED ONLINE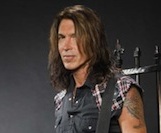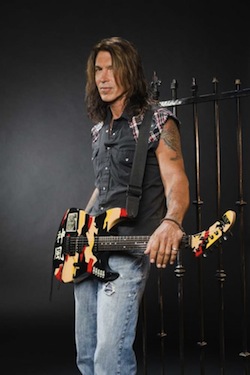 Blabbermouth.net reports:
JoeDolanPR.com has uploaded video footage of Lynch Mob's February 14th performance at the Whisky A Go Go in West Hollywood, California. See the video below.
The current line-up of Lynch Mob is an unusual combination of rock backgrounds. Bassist Kevin Baldes is an original member of the Orange County alternative rock band Lit. Lit's platinum album A Place In The Sun had three Top Ten hits, including My Own Worst Enemy. Jimmy D'Anda is on drums. With L.A.-based rock band Bulletboys and its hit Smooth Up In Ya, he earned a gold album and toured the world with rock's biggest acts.
Being introduced on this tour is new vocalist Thadeus "Tad" Gonzalez. With Oakland-based Electric Sister, Tad enjoyed critical acclaim from not only the release of The Lost Art Of Rock & Roll, but also supporting gigs with KISS/Motely Crue, Slash and Black Label Society. He's been called "a frontman to watch" and "a definitive rock 'n' roll voice."
source: blabbermouth.net