VANDENBERG'S MOONKINGS POST VIDEO FOR "WHAT DOESN'T KILL YOU"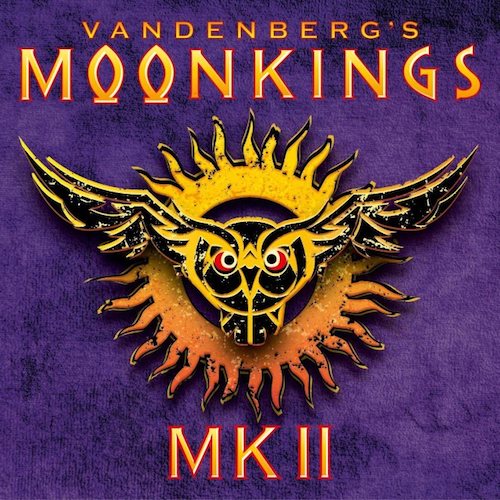 Vandenberg's Moonkings releases a video for the song, What Doesn't Kill You, watch it below.
The song is on the band's new album, MK II, which will be released on November 3rd through the Mascot Label Group. To watch a video for the tune, Tightrope, please click here.
The last few years have been very important indeed," confirms Adrian Vandenberg, who previously gained world fame as the guitarist and songwriter of Vandenberg and Whitesnake. "We just got to know each other when we recorded out debut album. I think we all exceeded each other's expectations. But you really get to know each other while on the road. It was then that I really became impressed by the abundance of energy that this band has. We tried to capture this on our new album. At the same time, we all grew individually. I am really amazed by the way Jan Hoving has grown even more in his role as a singer and as a frontman. I've played with the best bass players and drummers in my extensive career, but, with all respect, I dare to say that Sem Christoffel and drummer Mart Nijen Es form the best rhythm section I ever had the pleasure of working with."
"The fantastic response to our debut received also gave us a major boost," said Adrian. "We felt confident to loosen things up quite a bit. Sem and Mart really go for it of at the end of 'The Fire'. Previously, I would have called for a fade-out in the mix, but this time we decided to keep it and put it on the record. It somehow reminded me of the '70s Cream and Led Zeppelin jam sessions that nobody seems to do anymore these days. I allowed myself to rip all over the end section of If You Can't Handle The Heat. I've always found that as a guitar player you should be able to tell a story in about twenty seconds, so this time it was great to break this rule for a change and let myself go completely. Never before in my career I have done this on an album. All in all, working on this album was a wonderful experience. The notorious 'second album syndrome' never reared its ugly head."
The release of MK II will be supported with club tours and appearances on festivals worldwide. "I've been a professional musician for over forty years, but I am still as eager as I have always been and still have the feeling that I'm just getting started," added Adrian. "I am convinced that we have many good years ahead with this band."
MK II track listing:
1. Tightrope
2. Reputation
3. Angel In Black
4. The Fire
5. Walk Away
6. All Or Nothing
7. What Doesn't Kill You
8. Ready For The Taking
9. New Day
10. Love Runs Out
11. If You Can't Handle The Heat