VAN HALEN FRONTMAN DAVID LEE ROTH SAYS OF FORMER SINGER SAMMY HAGAR "THERE'S A CREDIBILITY ISSUE THERE," VIDEO OF THEIR BILLBOARD AWARDS PERFORMANCE POSTED ONLIINE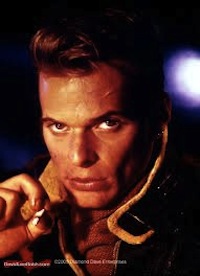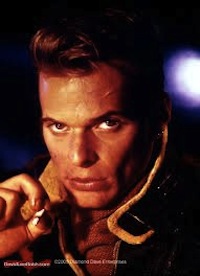 David Lee Roth says he'll never perform Sammy Hagar-era Van Halen songs, and says the reasons are obvious.
First, Roth was never sure about Hagar's commitment to the work. Second, he says, the public has made it clear which edition they favor.
"Well, there's a credibility issue there," Roth said, back stage at the Billboard Music Awards. "Good, bad or in the middle, you know Roth means it; the other guy doesn't. And that's why it sold half as well — literally, Midas Bible half. Never did better than half. And why would you bring that into the proceedings? This hamburger don't need no helper. Ain't no rehearsing pants in my closet."
Of course, Hagar has previously expressed his own opinion on this subject. "The difference between Dave and I in that band, besides all the other million things, is that he can't sing any of the 'Van Hagar'-era songs," he explained in a 2012 interview with the Boston Phoenix (courtesy of Blabbermouth). "Maybe he could do Finish What You Started, possibly."
Last night marked Van Halen's first appearance at the Billboard Music Awards, which aired on ABC from Las Vegas (see the performance below). Roth just released his second project since returning to Van Halen, a live set titled Tokyo Dome in Concert. There, as with the band's on-going concerts since his return, the setlists have focused on albums from Roth's initial 1974–85 tenure, interspersed with songs from their 2012 comeback album A Diffferent Kind of Truth.
Hagar's principal work with Van Halen stretched from 1985–96. Both singers had subsequent reunions with the group: Roth returned in 1996, and Hagar was back for 2003–05. Roth has fronted Van Halen ever since.
Asked about a potential studio follow up to A Different Kind of Truth, Roth struck a hopeful if non-committal stance. "I'm always writing and have written with a number of other people," he said. "And I would always look forward to doing it again with Van Halen."
source: ultimateclassicrock.com